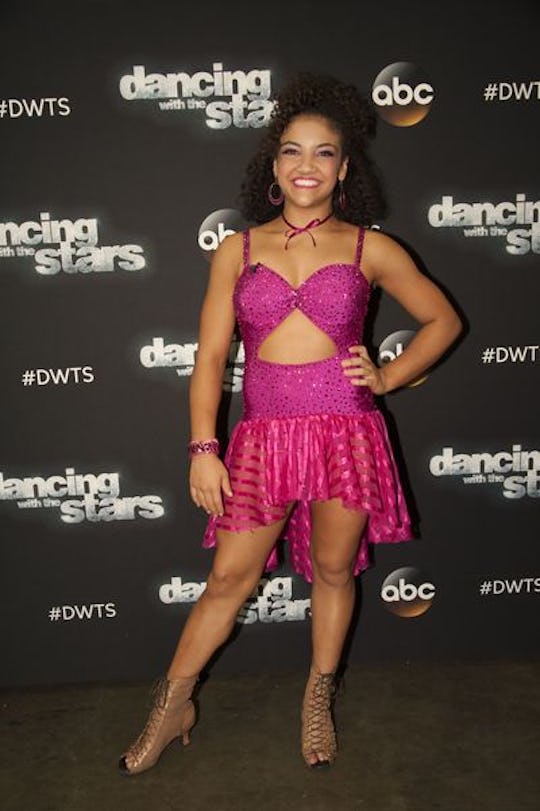 Eric McCandless/ABC
Will Laurie Hernandez Win 'Dancing With The Stars'? We Can't Say For Sure, But Come On
For some reason, this season on Dancing With the Stars, the show's producers decided to stack the deck against everyone else involved and ask Olympic gymnast Laurie Hernandez to be a part of the cast. No offense to all the other stars. I mean, y'all have been trying really hard and I've already seen some major improvements from all of you. But like, you really think you're going to beat this chick? Will Laurie Hernandez actually win Dancing With the Stars? We can't really say yet (but yes).
On Monday's Cirque du Soleil themed night, Laurie and partner Val scooped up this season's first perfect score following their Michael Jackson inspired jazz routine. This dance proved that not only is Laurie human physical perfection, but she's also got attitude and rhythm for days. We already knew that she could perform literally any kind of airborne maneuver required of her, but we did not also know that she could actually, you know, dance. Quite frankly, Laurie is performing at a professional level right now, and it is unfair to compare her with the others. Julianne Hough wasn't lying when she called her the "Queen of the Ballroom." I'm sorry, other contestants. But she's already won.
Scoring-wise, Laurie has maintained her spot right at the very top since the very beginning. Occasionally it seems like underdog and dark horse candidate NASCAR driver James Hinchcliffe is going to out-score her. It seems that ballroom dancing is a dormant talent in the blue-collar hero, as he has scored consistently and surprisingly well throughout the competition. In fact on Cirque night, he and partner Sharna Burgess scored just shy of Laurie and Val, with a total of 28 out of a possible 30 points, getting two 9s and a 10.
Laurie's other main competition is probably going to be other underdog, Terra Jolé. Though Terra and partner Sasha seem to be at a disadvantage due to the fact that Terra is a little person, she hasn't let that stop her a bit, and the judges adore her. I mean, they really, really love her. And how could you not? She's bright and infectious and a really, really good dancer.
But neither of them are going to beat Laurie. I'm sorry. They're just not.