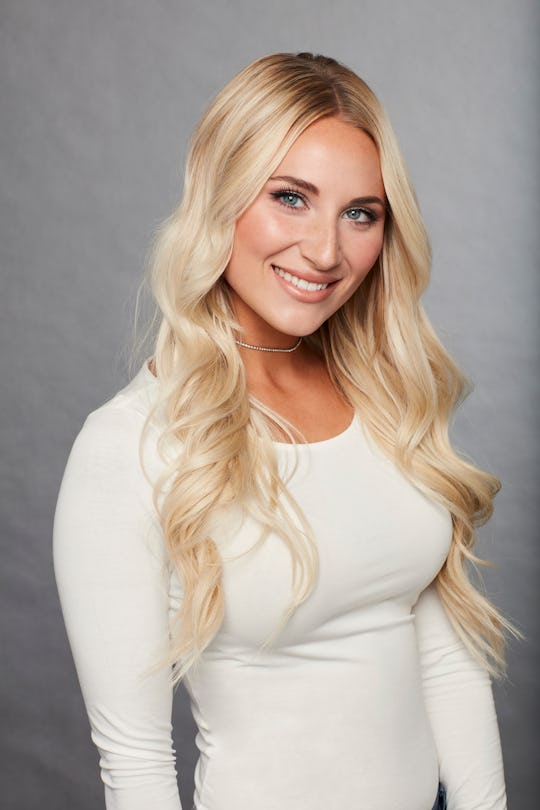 Craig Sjodin/ABC
Maquel's Time On 'The Bachelor' Takes A Heartbreaking Turn
It seems that every season on The Bachelor, a contestant has to suddenly leave; sometimes, it's unfortunately due to a family tragedy. This season, that contestant is Maquel. Will Maquel return to The Bachelor? Her reason for leaving is heartbreaking: her grandfather passed away suddenly. She received a call from her mom while Arie and the others took a trip to Lake Tahoe.
This isn't the first time that a contestant on The Bachelor franchise show left without much warning, or left on their own accord. Last year, Kenny King decided to bow out of The Bachelorette because he missed his daughter so much. Additionally, Lacey Mark had to leave Bachelor in Paradise last summer when she discovered that her grandfather had died unexpectedly as well. Will Maquel take that route, or will she return at some point down the line?
There's no way of knowing now, but it's not unheard of that Maquel can return after mourning her grandfather. For now, though, she joins the ranks of contestants that exited the show early. Who knows, she could just as well come back to Bachelor Nation... just not for The Bachelor. I'm sure producers are casting for the next season of Bachelor in Paradise, so viewers may see Maquel again there. Other than that, she could make a surprise return as Kenny did on this season of The Bachelor to help out with a group date.
While Maquel didn't spend a ton of time with Arie, she was on two group dates: the Demolition Derby and the GLOW-inspired wrestling dates. Viewers didn't see a lot of her, but she's been able to stick it out for quite awhile this season, avoiding the dreaded rose ceremony eliminations, which is no easy thing to do. Arie must have a reason for keeping her around this far into the season, so maybe she's been bonding with Arie and the footage of their time together just hasn't been shown. It's totally possible, which would give her a very good reason to come back.
I don't know if Bachelor Nation will ever see her again, but she hasn't had a huge presence on the show, so maybe there will be more screen time in her future. Or maybe this was the last viewers will ever see of her. As of now, it's really difficult to say. No matter what happens, I'm sure the 23-year-old photographer will move on if she has to... or maybe she'll make a surprise appearance later in the season.
I'm going to be honest, I didn't think she was a frontrunner for Arie's heart, but no one wanted her time on the show to end this way. Losing a family member can be such a devastating loss and I think it says a lot about her that she immediately left to be with her loved ones during this difficult time. And since Arie has been it very clear how much family means to him, he no doubt appreciates her reason for leaving. In fact, it may even make him like her more. Could that in itself signify the possibility of her return? Again, I have absolutely no idea. This could all be wishful thinking on my part.
For now, I hope Maquel and her family are OK and that they can all mourn together — because while it's true that Bachelor Nation loves the show, at the end of the day, being with the ones we love is what matters the most.
Check out Romper's new video series, Romper's Doula Diaries:
Watch full episodes of Romper's Doula Diaries on Facebook Watch.