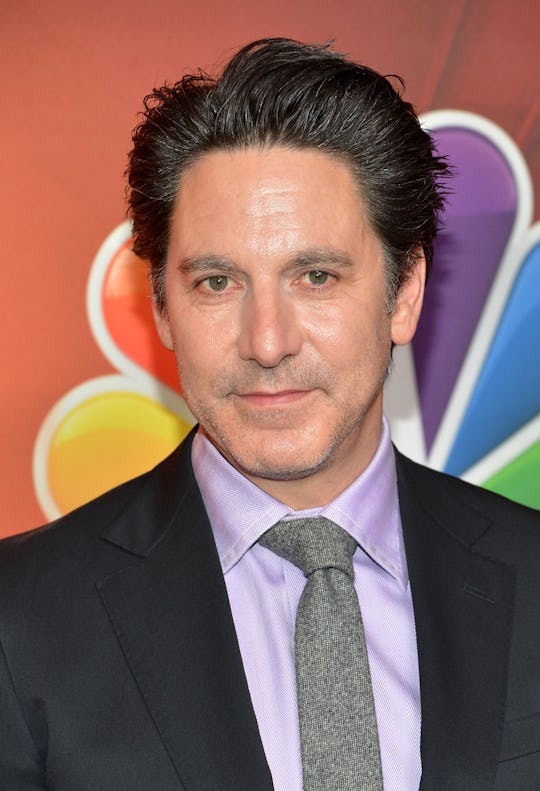 Slaven Vlasic/Getty Images Entertainment/Getty Images
Will Max Medina Return For The 'Gilmore Girls' Revival? Scott Cohen Couldn't Be Fit In
Although all of Rory's love interests will be returning for the Gilmore Girls revival, the same can't be said for Lorelai's former beaus. Throughout the course of the seven seasons, Lorelai had a lot of romantic ups and downs, and in the very first season it all began with Rory's English teacher, Max Medina. Max was funny, sweet, kind, and perfect for Lorelai. Unfortunately, their relationship came to a heartbreaking end when Lorelai called off their wedding. Though most fans have accepted the fact that Lorelai and Luke are endgame, others were hoping Max Medina would be in the Gilmore Girls revival. However, I'm sorry to say that fans won't be seeing their favorite teacher one last time.
Gilmore Girls creator Amy Sherman-Palladino tried her best to get all the characters from the series squeezed into the revival, but she just couldn't find space for Max, who was played by Scott Cohen. "One person I didn't figure out how to get in was Scott Cohen, whom we love so much," Sherman-Palladino told Entertainment Weekly in an interview. "Not that we're not still thinking about him, but we couldn't figure out how to get Max in there. We had so much story. We left storylines on the cutting room floor before we started."
As sad as it is that Max won't be in the revival, it also makes a lot of sense. There's really no need for him to there if we're being completely honest. Lorelai and Luke are pretty solid and if anyone would come between them it would probably be Rory's father, Christopher, who is set to be in the revival. Still, it would've been nice to see Max again and see what he's been up to after all this time, especially since it's clear Rory will be returning to (and maybe teaching at) Chilton during the revival. Having Max there would've felt like coming full circle.
Without Max in the revival and Jason (Lorelai's last boyfriend before Luke finally made his move), not even on anyone's mind, it looks like the only ex of Lorelai's fans will get to see in the revival is Christopher. Honestly though, Chris brings enough drama that he's enough all by himself. Hopefully this lack of exes is a good indicator that Luke and Lorelai's relationship is intact throughout all four episodes of the revival. Fingers crossed!