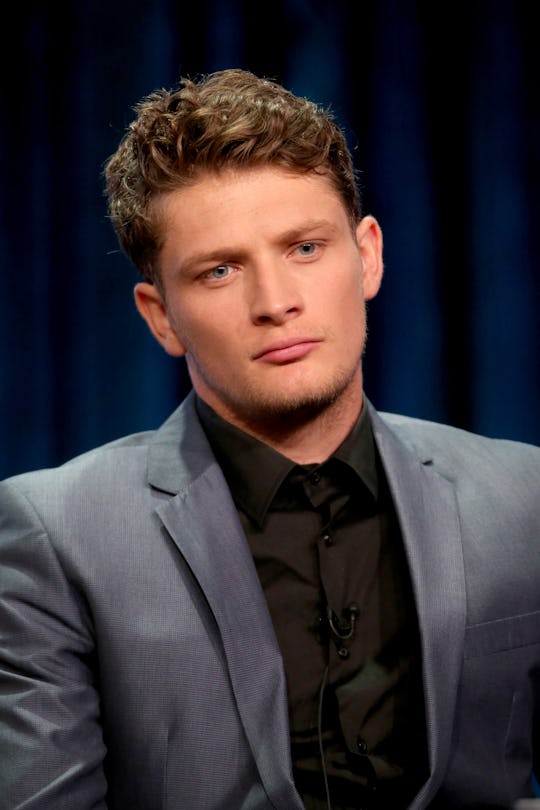 Frederick M. Brown/Getty Images Entertainment/Getty Images
Will Michael Die On 'Jane The Virgin'? Something Bad Could Be On The Horizon
Things have been going really well for Michael and Jane on Jane the Virgin – almost too well. Now that they're officially together and planning their wedding, there haven't been too many bumps in the road for the couple. Even when trouble is brewing, they're solid together, which anyone who has watched television before knows can be a little suspicious. Any time things are going well for too long, it can mean some serious shaking up of the status quo is on the horizon. And ever since season one of the show, a key line from the Narrator has had some fans fearing that that Michael's death will be the thing that shakes up Jane's world. Will Michael die on Jane the Virgin?
While it may seem like a particularly dark turn for the fun and heartwarming series, there has been some foreshadowing that Michael might die. The most important clue is the Narrator's line way back in "Chapter Ten." Back then, Jane was seemingly settled with Rafael, but Michael told Xo that he would never stop loving Jane or believing they belonged together. The Narrator popped in with this statement: "And for as long as Michael lived, until he drew his very last breath… he never did."
Now, this could mean that Jane and Michael will grow old together Up-style until Michael dies of old age – or it could mean something else entirely.
There's definitely opportunity. Michael has a dangerous job, which has been pointed out repeatedly, especially lately. Even though he's tried to move away from it by becoming Rogelio's bodyguard, the Mutter crime lord story is drawing him back in. That puts Michael back in the line of fire. Rose's death was sudden and unexpected at the hands of Mutter, so there's no reason why the same threat couldn't take down poor Michael.
Michael has also become increasingly "perfect." Shows have a habit of building up a character right before they go so the pain hits home even harder, and Jane the Virgin has spent a lot of time detailing just how compatible Jane and Michael are. He means a lot to her, and ripping that away could destroy Jane. She might not ever recover – but just think of all the acting opportunities such a scenario would award Gina Rodriguez.
Remember that Jane and Michael read their vows to each other on the night of their bachelor/bachelorette parties, instead of saving them for the wedding. Michael kept his private even from the audience, wanting only Jane to hear them. Showing us (half) their vows before the wedding would only be necessary if the wedding doesn't happen. Now just imagine it: at Michael's funeral, Jane recites the vows he told her that the audience never got to hear. There wouldn't be a dry eye in the house.
There's also the connection the show made between Jane and Michael and Alba and Jane's grandfather, the first Mateo, when Jane and Michael were house-shopping. While it could have just been the show tying the generations together as it does so well, there's also no ignoring that Mateo's death and the Villanuevas' subsequent grief has been a recurring part of the series. It might be a jump to say that because Mateo the First died, Michael will also die, but the parallel has been put in place. It's not implausible.
The evidence starts to stack up: Michael will love Jane until he dies. Things have been too good to be true. Michael's job is dangerous. He's been paralleled with another really wonderful, very much dead Villanueva husband. The show might surprise us (maybe Michael technically dies for a few seconds before being medically revived!) but Michael's death certainly seems like it might just happen. You can't really expect a telenovela to stick its titular heroine with one guy for the rest of its run, after all.