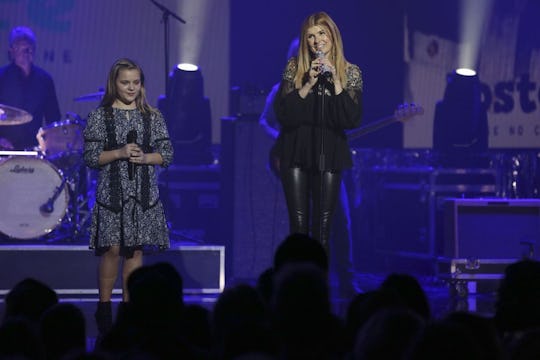 Mark Levine/ABC
Will 'Nashville' Return? There's A Chance Fans Can Help Bring It Back
The Season 4 finale of Nashville threw a lot at fans. A lot of it was difficult to comprehend, considering the show was canceled in early May and this was set to be the final episode of the series. But, the Wednesday episode read like anything but a series finale, leaving some to wonder, will Nashville return to a different network? It's not that crazy of a pipe dream, and there's a way fans can have a say in getting their way.
The series finale on Wednesday seemed to wrap up all of the storylines fans have followed for years in a perfect package. Gunnar and Scarlett kissed and made-up (emphasis on the kissed part), Layla's career was booming (although her love life was not), Maddie came to her young adult senses and returned to her parents, and even Will Lexington seemed to get a happy ending. But, there was one person who didn't get a happy ending, and that was Juliette Barnes, who went missing in a plane just outside of Nashville. To Avery's — and viewers' — shock, it seemed like Juliette had died.
This cliffhanger is one that was filmed before the series was canceled, according to TVLine. The show even considered airing a lighter, happier ending, but decided to forgo it "in hopes of making the show more attractive to platforms that might pick it up for a possible Season 5," TVLine reports.
‌
Right now the show is in a state of desperation. It needs to be saved. The idea of shopping the show around to other networks is certainly not a bad idea on Lionsgate TV's part. The series — especially in the state it ended on Wednesday — has fans at the edge of their seats. This cliffhanger could be the perfect way to reel fans back into the show, should it find a new home.
So, how can you help? Lionsgate TV shared that they are in "numerous talks" with different networks in hopes of bringing back the series. In the meantime, while the adults do their business, fans can tweet #BringBackNashville consistently to send the message that they do, indeed, want to #BringBackNashville. It may seem small, but if enough people do it, we may finally learn what happened to Juliette.