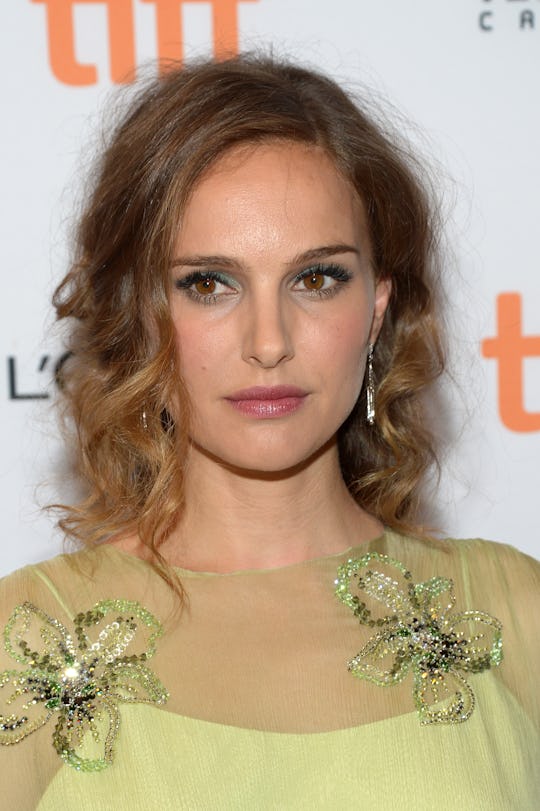 Matt Winkelmeyer/Getty Images Entertainment/Getty Images
Will Natalie Portman Win An Oscar For 'Jackie'? It Wouldn't Be The First Win For A Biopic
Natalie Portman is an incredibly talented actress. Needless to say, we were excited when we saw the spectacular first trailer released yesterday for the new film Jackie, about Jacqueline Kennedy Onassis. The movie, which focuses on Onassis from the time John F. Kennedy was in office to the days following his assassination, is already accumulating a ton of awards season buzz ahead of its theatrical release. Many are certain that she will at the very least earn a nomination, while some are sure that Natalie Portman will win an Oscar for Jackie.
The film had its world premiere at the Venice Film Festival in early September, and its North American debut at the Toronto Film Festival later that month. Since then, critics have been unanimous in their praise of Portman's performance in the role of the former First Lady. If Portman were to win for her performance – which is being described as "astonishing" and perhaps the best of her career – it would be her second Academy Award after winning for her leading role in 2010's Black Swan.
Biopics (and historical dramas in general) are notoriously considered "Oscar bait" films, and with good reason. Numerous performers have plowed the emotional depths of real-life figures and walked away with a shiny gold statuette for their efforts. While it remains to be seen whether Portman's performance will eclipse all other actress' performances this year, here are eight others who have, in the past, won Best Actress at the industry's biggest awards show for their performances in biopics and whose ranks Portman will join if she does indeed win.
Anne Bancroft
Bancroft won Best Actress for her role as Annie Sullivan in The Miracle Worker, based on the lives of – and relationship between – Helen Keller and her teacher, Annie Sullivan.
Barbra Streisand
Singer-actress Streisand won the award for her role as Fanny Brice in Funny Girl. It was a tie, and Streisand shared the award with Katharine Hepburn that year.
Sissy Spacek
Spacek earned the statuette for Best Actress for her role as country music singer-songwriter Loretta Lynn in Coal Miner's Daughter, her sole win among six nominations in the category.
Julia Roberts
Roberts won her Best Actress statuette for her role as the titular environmental activist in Erin Brockovich.
Reese Witherspoon
Witherspoon earned the award for her leading role as June Carter Cash, singer-songwriter and wife of country music legend Johnny Cash, in the biopic Walk the Line.
Helen Mirren
Mirren won her first and only Oscar for her role as Queen Elizabeth II in the biopic The Queen.
Marion Cotillard
Cotillard won Best Actress for her role as French singer Edith Piaf in the biopic La Vie en rose.
Meryl Streep
The latest Best Actress win for a biopic role went to Streep for her role as Margaret Thatcher in 2011's The Iron Lady. It was Streep's second win in the category.
Jackie is set for a December 2 limited release in the U.S.