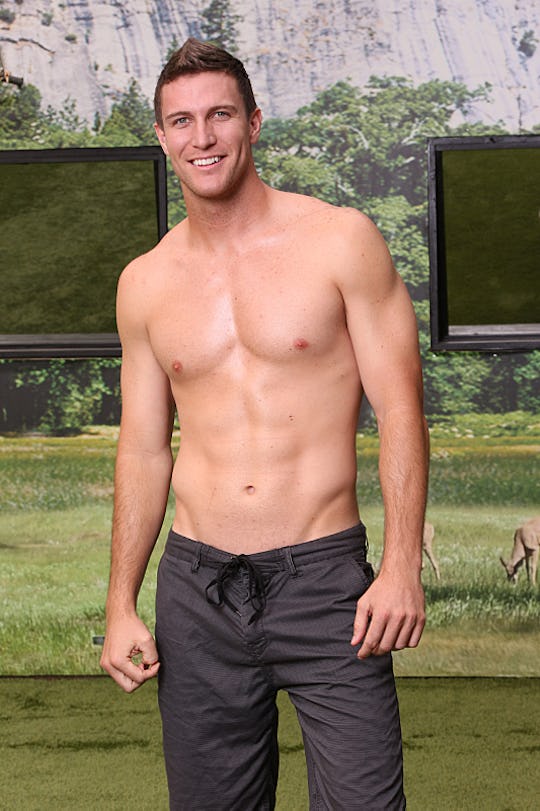 Monty Brinton/CBS
Will Nicole & Corey Get Together On 'Big Brother 18'? Nicole Wants To Stay Single
As the competition gets more and more intense on Big Brother, it's no surprise that alliances and showmances are beginning to form. Within the Eight Pack alliance, it looks like a showmance may be on the horizon between newbie Corey and veteran Nicole. The two have gotten along pretty well since the beginning of the competition when Nicole picked him first as a member of her team. Although she claimed it was because he looked muscular and strong, she also mentioned that it didn't hurt that he's cute, too. But at the start of this season Nicole said that she planned to play the game for herself this time around and not get distracted by any guys. Will she stick to her vow of staying single or will Nicole and Corey get together on Big Brother 18?
For now, it looks like Nicole might be falling for Corey a little bit, even though she's trying to resist temptation. On Wednesday night's episode Nicole admitted that she finds Corey attractive and even blushed a little when she talked about him. Corey hasn't said much about how he feels about Nicole but it's clear these two trust each other. Nicole was easily able to convince Corey (and Tiffany) to make her HOH and Nicole immediately thought of Corey when forming the Eight Pack alliance.
On the live feeds, it's clear Corey and Nicole like to have fun with each other. They both prank each other constantly and joke around in a very cute and playful way. Fans have already given them a ship name (#Nicorey) so who knows if Nicole's plan to stay single will last much longer. Most recently, the two were spotted cuddling together in the HOH bed. Although nothing more than a few cuddles happened it was still super cute to see them together.
Although we haven't seen too much of these two on-air yet, it's clear from the live feeds that they've become really close and are headed straight for showmance-land. But will Nicole try to stick to her stay single plan and pump the brakes on this showmance before it really takes off? We'll just have to wait and see.