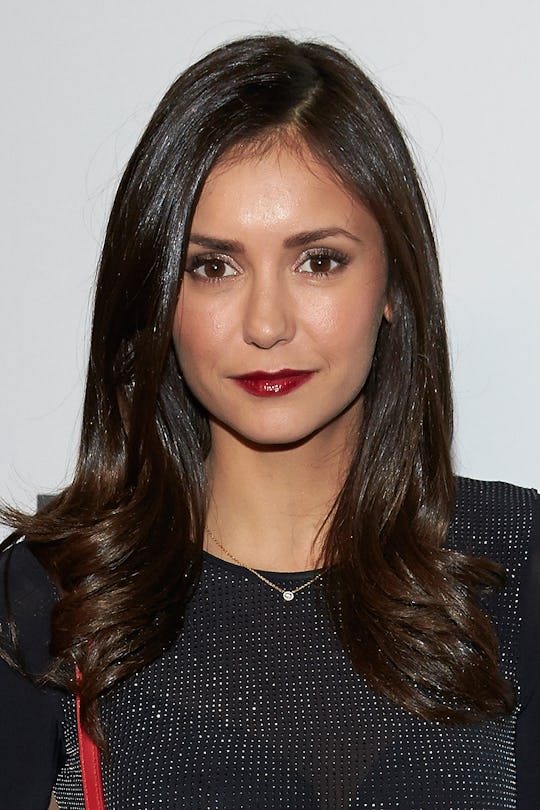 Phillip Faraone/Getty Images Entertainment/Getty Images
Will Nina Dobrev Return To 'The Vampire Diaries' Season 8? Elena Needs A Proper Ending
After seven wonderful seasons of vampires, witches, ghosts, werewolves, and everything in between The Vampire Diaries is coming to an end after it's eighth season. The final premiere airs on Friday, Oct. 21 and fans are both excited to see what's in store and sad to see it all come to a close. And while there's a lot that fans want to see happen in the final season, one thing everyone fan wants to know is will Nina Dobrev return for Season 8 of The Vampire Diaries? The actress starred on the show as Elena Gilbert as well as her doppelgänger Katherine Pierce and other various doppel-counterparts. Dobrev left the show after the sixth season, but unlike other characters that have exited the show in the past, Elena didn't actually die, which leaves the door wide open for her return.
In an interview with TVLine at Comic Con, The Vampire Diaries creator Julie Plec made it very clear that Dobrev can be expected to make a reappearance in the final season. "Not to put too much pressure on anything, but a promise was made. An emotional promise that I would like see come to life," Plec said about Dobrev's possible return. "There's been friendship promises made and now we'll see if we can deliver on them."
So it seems highly likely that these promises will come to pass, considering she still has a lot of love for her former CW family. However, there is also a back-up plan in place in case Dobrev cannot or won't be able to return for the final season as planned. "Hopefully [Dobrev will] be back, but should it not work out, Julie has planned a great series finale," CW president Mark Pedowitz told TVLine.
Here's to hoping it doesn't come down to that and we will see Elena throughout Season 8 or, at the very least, in the series finale. It wouldn't feel right not having Elena there for the very end when she was there from the beginning. Elena was the main character on The Vampire Diaries for six entire seasons and Dobrev's more sinister character, Katherine, was also adored by many. We'd love to see Dobrev in the final season and hope she can at least make an appearance in the end, so we can wrap up her story once and for all.