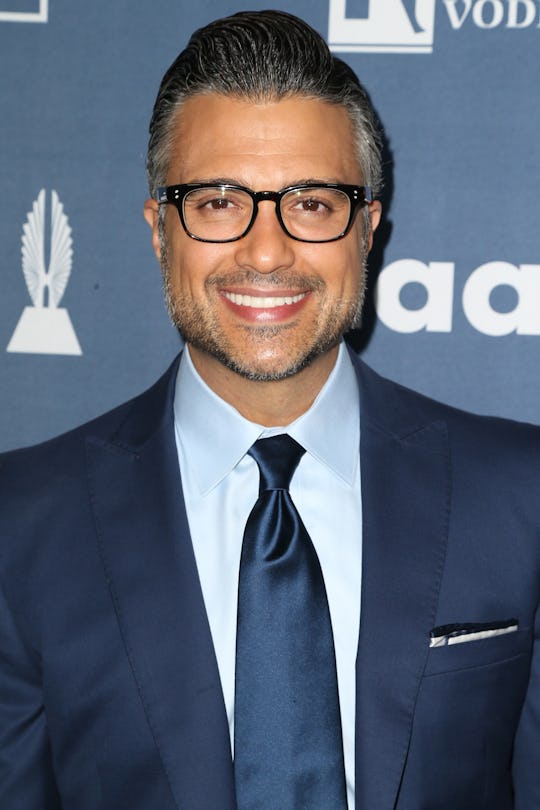 Frederick M. Brown/Getty Images Entertainment/Getty Images
Will Rogelio & Dina End Up Together On 'Jane The Virgin'? They Balance Each Other Out
Rogelio and Xiomara's breakup on Jane the Virgin has been hard on the entire family, and the show hasn't shied away from exploring the fallout. They broke up, missed each other, got back together, broke up again – all the messiness of two people who love each other like crazy but know that they can't make it work. Viewers have seen them struggle to stand on their own two feet without the other around, and now they're taking things a step further: they're moving on. In "Chapter Forty-Two," both Rogelio and Xiomara pushed forward with other relationships, but some attempts were more successful than others. Rogelio definitely seems to be getting serious with co-worker Dina – surprisingly so. Will Rogelio and Dina end up together?
Dina has been a minor character on the show for a while, played by the always wonderful Judy Reyes. As a no-nonsense head writer, she's never exactly had a lot of patience for the delightfully ridiculous Rogelio, even getting him fired from The Passions of Santos back in the first season. They found each other again when Rogelio needed help with a storyline on his new show, Tiago, and all it took was one cute dress for him to see Dina in a new light.
Things progressed pretty quickly from there, though Dina didn't seem quite as invested as Ro – thanks to his day job, he's got quite the romantic streak. She saw their relationship as much more casual and didn't even invite Rogelio to her birthday party, but his feelings for her have grown the longer their relationship went on. He went out of his way to impress her smart friends even if it ended in disaster, enlisting Jane to feed him intelligent sound bites so he didn't just devolve into Kardashian mayhem (even if Kourtney is going through a lot right now!).
At the end of the day, Jane wasn't quite ready to see her father move on with someone besides Xo. But that doesn't change the fact that Rogelio is doing so, and that his feelings for Dina seem pretty genuine. Despite the strangeness of their pairing and totally opposing personalities, they balance each other out fairly well. Dina is successful and practical and smart (can I be her when I grow up?) and Rogelio is dramatic and fun with lots of flair; they're kind of a classic opposites attract pairing.
It's hard to imagine that it will last when Rogelio and Xiomara are so obviously made for each other, but until they find their way back to each other, it's nice to see one of them happy.