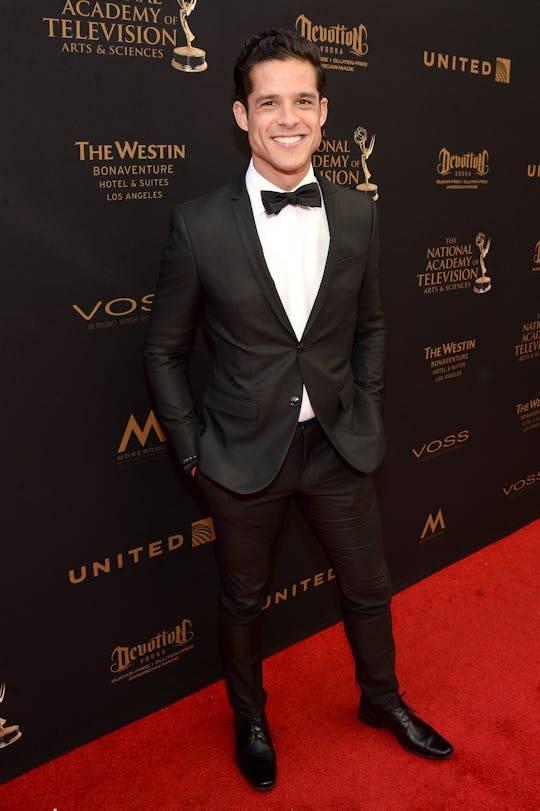 Matt Winkelmeyer/Getty Images Entertainment/Getty Images
Will Sam Return On 'Jane The Virgin' Season 3? His Role May Be Over Before It Began
There were a lot of expectations for the Season 3 premiere of Jane the Virgin, but one thing fans weren't expecting was falling in love with Jane's childhood crush. The hot book nerd that goes by the name of Sam, played by The Young and the Restless actor Miles Gaston Villanueva, stole our hearts and we'd honestly like to see more of him. So will Sam return on Jane the Virgin? Unfortunately, it seems unlikely at this point.
After Michael was shot and taken to the hospital in critical condition, we were taken through flashbacks of what happened after the night he and Jane first met. Apparently, their relationship wasn't as picture perfect as it first seemed. The day after Jane met Michael, Sam showed up and surprised Jane by asking her out on a date. After having a crush on Sam for 17 months, Jane's dreams finally came true and even though she really did like Michael, she couldn't resist taking a chance with Sam. (And really, who could blame her?) Sam was tall, had strong arms, and his square rimmed glasses were the icing atop his perfectly formed cake. And while Jane's date with Sam didn't go all that well and she ended up with Michael instead, we'd love to see how Sam is doing in the present day.
If IMDb is too believed, Sam won't be returning to the show, unfortunately. Villanueva was only set to appear in the Season 3 premiere and no other future episodes. Similarly, there's been no mention of Villanueva's character becoming a recurring role. That being said, it's totally possible that Sam may return in an episode that has yet to be filmed and maybe we will get to see him and Jane reunite in the present day later on this season. (Hey, you never know with this show.) Maybe he still carries a torch for Jane even after all this time and will turn this love triangle into a rhombus.
Until then, though, we can just keep re-watching the premiere and stare at Sam's gorgeous face. Or we could just look at Villanueva's Twitter and get our fix that way.
For now, we'll just have to be satisfied with watching Michael and Rafael each week and truthfully, that's not too bad of a deal anyway.