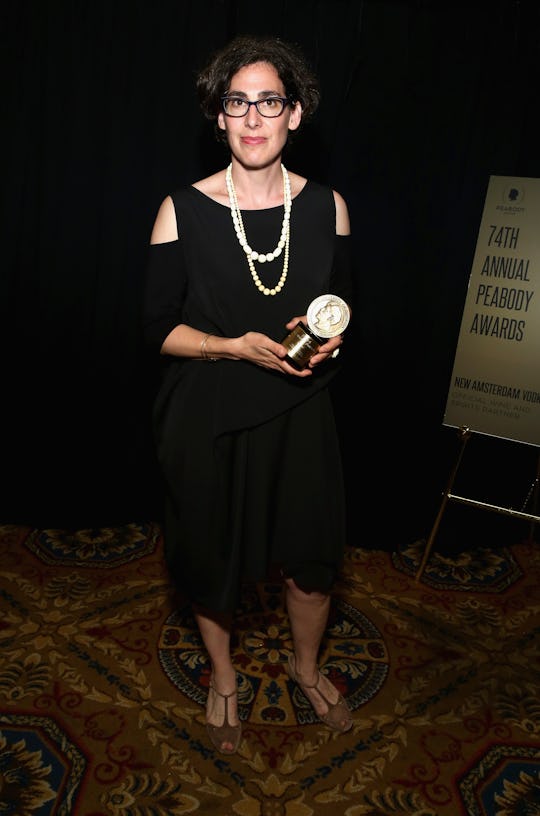 Cindy Ord/Getty Images Entertainment/Getty Images
Will Sarah Koenig Cover Adnan Syed's Retrial? 'Serial' Fans Are Crossing Their Fingers
Serial fans, your time has come — or rather, Adnan Syed's has. After the 16-year-old murder trial gained renewed (and international) attention in 2014, thanks to the critically-acclaimed podcast Serial, Adnan Syed has been granted a retrial with his previous conviction vacated. Baltimore Judge Martin P. Welch allowed a retrial after finding Syed's original lawyer, Cristina Gutierrez, failed to cross-examine an expert on a key piece of evidence used against Syed. What Serial listeners really want to know, however, is whether the podcast's host, Sarah Koenig, will cover Syed's retrial.
When Koenig and the Serial team began digging into Syed's conviction — in which he was sentenced to life in prison for murdering ex-girlfriend Hae Min Lee — millions tuned in. The podcast's first season, which zeroed in on Syed's trial, was downloaded more than 40 million times within a year, and more than 28,000 people joined a Serial subreddit to discuss the podcast and case, according to CNN. Needless to say, the season left many listeners' questions unanswered when it wrapped 12 episodes later: Syed was still in prison, the audience still did not know if he was innocent, and there was not enough information available to decide one way or another. Many fans clamored for more coverage of Syed's case, and many decided to look into Syed's case for themselves.
Needless to say, they're now clamoring to know if Serial will be back for more Syed coverage:
While Koenig and Serial have yet to speak out about the news, something tells me the podcast team will return to the original subject (aka, Syed) that led to its very successful launch and most popular season yet. While a third Serial season was already slated for 2016, Koenig updated listeners on Syed's case throughout season two, although the rest of the season's content was unrelated to his case.
She also told Entertainment Weekly that she planned to check in with Syed's case in the future, as well. "I don't know what will become of that checking in. I will certainly check in as a reporter," she said in March. "What that will turn into, whether it's something written, or something we put in the podcast feed, or something we put onto This American Life, I don't know. We'll know when we get there. I'm certainly going to follow them — just as a reporter."
Koenig herself seemed disappointed by the lack of finality at the end of the season. In episode 12, she said:
What are the chances one guy got so unlucky, that everything lined up against him just so? Because yes, there's a police file full of information, circumstantial information, that looks bad for Adnan. But let's put another file next to that one, side by side. In that second file, let's put all the other evidence we have linking Adnan to the actual crime, the actual killing. What do we have? What do we know? Not 'What do we think we know?' — what do we know? If the call log does not back up Jay's story, if the Nisha call is no longer set in stone, then think about it: what do we got for that file? All we're left with is 'Jay knew where the car was.' That's it. And that, all by itself, that is not a story. It's a beginning, but it's not a story. It's not enough, to me, to send anyone to prison for life, never mind a 17-year-old kid.
The world has yet to see if Syed's retrial will actually take place (prosecution has already said it will appeal Welch's decision). But if it does roll out, I have a feeling Koenig will be on the scene, just like she was for previous hearings related to the case. And if so, you can bet your bottom dollar I'll be tuning in — and so will another five million listeners, waiting with bated breath for more information on the mysterious case and Syed's alleged involvement.