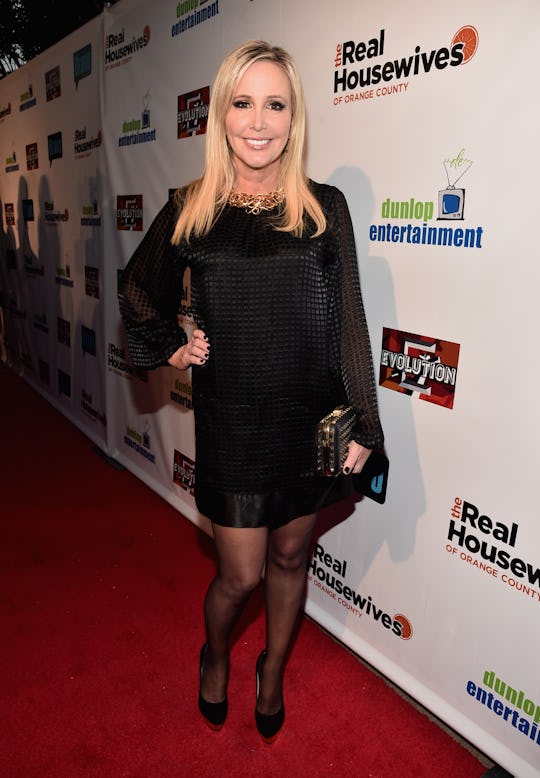 Alberto E. Rodriguez/Getty Images Entertainment/Getty Images
Shannon Beador's Future On 'RHOC' Has Never Looked Brighter
Shannon Beador had a difficult time during Season 12 of The Real Housewives of Orange County. When she wasn't butting heads with Lydia or complaining about Vicki, Shannon was struggling with body image issues and dealing with the state of her marriage to husband David. They have since decided to separate, which may leave some wondering if Shannon will return for RHOC Season 13. Cast members change on the show all the time, even returning after seasons away like Lydia, and it would make sense if Shannon decided to take some time for herself away from the cameras.
However, there's been no sign that that is the case. Unless something changes prior to the filming of Season 13, fans are free to assume that Shannon will be back when the show returns. Shannon has been posting regularly on her social media accounts but made no mention of not continuing on with the show. She just seems to be thankful about the positive reaction to the first part of the Season 12 reunion special.
Despite the fact that Shannon and David's separation has been difficult for her, she seems to be doing well. If she felt capable of appearing on RHOC when she dealing with the fallout of David's affair and their marital strife, then there's no reason why she wouldn't be able to film amidst the separation, too. Fans will be curious to see how Shannon's journey continues as a newly single woman, and it's unlikely the show would choose to demote her. Say what you will about Shannon, she always brings the drama and that's a big part of being a Housewife.
In an episode of Watch What Happens Live with Andy Cohen, Shannon shared some updates about her life since the separation. She was still planning on launching her own restaurant, though David would no longer be financing her. Even though her plans were in place and the menu was decided, she was on the lookout for investors. Her main concern, however, was her three young daughters Adeline, Stella, and Sophie. She and David were continuing to co-parent, complete with weekly Sunday night dinners and outings to USC games.
Though Shannon and her family still seem to be adjusting to the ongoing changes in their lives and the intrinsic difficulties of divorce, Shannon shared on WWHL that her daughters were handling it well. Her goal was to make sure they were happy no matter what, and the separation ended up being a necessary part of making that happen.
"I'm a role model for my kids and it got to the point where I wasn't teaching my daughters positive lessons," Shannon said during the first part of the reunion special. "They deserve a happy and joyful home and that's where we are now... It's my job now to show the girls — I'm scared, I'm 53 years old, it's the first time I've been out on my own, but I can do it."
It sounds like Shannon is ready to film the next part of her journey, especially since she has some new opportunities on the horizon. Shannon should be returning for Season 13 of RHOC, though this is technically unconfirmed at the moment. She seems to be in a better place than she was during Season 12 and fans are definitely going to be curious to see where her life takes her over the course of the next season — especially if the show follows her forays into dating. Single Shannon (and Kelly!) letting loose on the town is the kind of thing Real Housewives dreams are made of.
Check out Romper's new video series, Romper's Doula Diaries:
Watch full episodes of Romper's Doula Diaries on Facebook Watch.