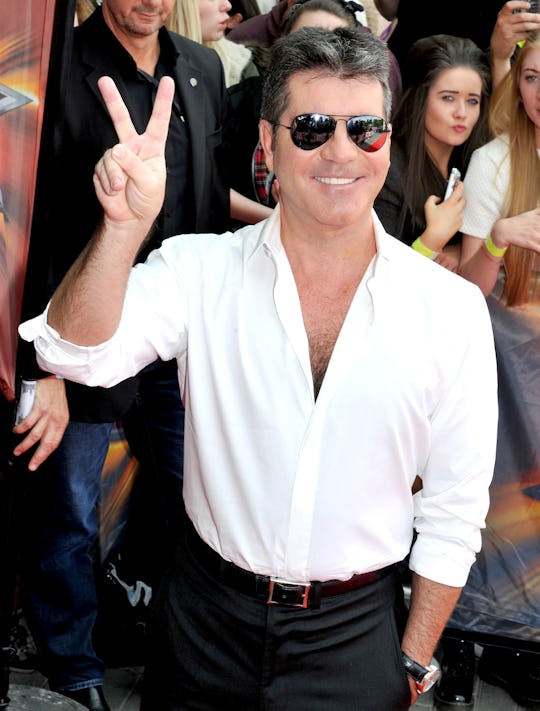 Shirlaine Forrest/Getty Images Entertainment/Getty Images
Will Simon Cowell Return To 'American Idol'? The Former Judge Is Set To Appear on the Farewell Season
American Idol is in the middle of it's so-called Farewell Season (though plenty of hints abound that it's less of a "farewell" and more of a "temporary hiatus" to pull off a triumphant return), which means that the time will be ripe for big, emotional reunions. With former winners, former judges, and even former host Brian Dunkleman speculated to make a comeback, the show's most notorious judge is on everyone's mind. So, will Simon Cowell return to American Idol?
All signs point to "the finale." Since he's in the middle of shooting/scheduling a gaggle of other reality competition shows which he either judges or executive produces, it proved to be too difficult to get Simon back as an American Idol guest judge. Instead, he'll probably just have a cameo during the finale.
"Maybe I'll flip the light switch off at the end or something," Cowell once joked, downplaying his significance to the series.
Said executive producer Trish Kinane during a TCA panel in January:
"I appreciate Simon's part in the history of the show. He's an important part. There are huge conflicts with Britain's Got Talent, The X Factor and America's Got Talent. The most we can expect is for Simon to be at the finale."
Late last year, Ryan Seacrest implied as much during an interview with E! in which he hinted that all of the former judges would make a comeback:
"We will have the former judges back. The plan is to have all of them back. They've all considered it and I think are enthusiastic about coming back and saluting the show."
Could you imagine Simon Cowell, Randy Jackson, Paula Abdul, Mariah Carey, Nicki Minaj, Ellen DeGeneres, Steven Tyler, Kara DioGuardi, Jennifer Lopez, Keith Urban, and Harry Connick Jr. all sitting at one long judge's table? The tension might snap the stage right in two.