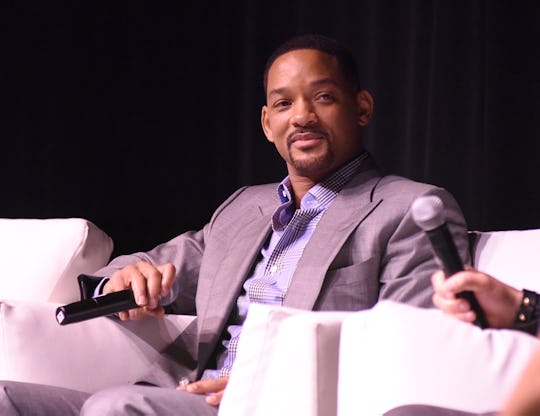 Vivien Killilea/Getty Images for PSIFF
Will Smith Won't Attend Oscars & 8 More People Who Are Speaking Out About #OscarsSoWhite
Ever since Jada Pinkett Smith's call to boycott the Academy Awards because of a lack of diversity in the nominations, actors have been speaking out in droves. Just this week, actor George Clooney published a statement in Variety in which he indicated that Hollywood was "moving in the wrong direction." Indeed, only six of 2015's top 20 highest grossing movies starred people of color, and most weren't deemed Oscar-worthy films or simply never had a chance to begin with, considering their genre (that list included Straight Outta Compton, Star Wars: the Force Awakens, San Andreas, Furious 7, Home, and Hotel Transylvania 2). Now, Pinkett's husband Will Smith has said he won't attend the Oscars this year — marking yet another heavy blow to the Academy.
"We've discussed it," Smith told Good Morning America co-anchor Robin Roberts on Thursday. "We're part of this community but at this current time, we're uncomfortable to stand there and say that this is okay." He then joked that it might look strange for him to arrive at the award show without Pinkett Smith, quipping, "My wife's not going [so] it would be awkward to show up with Charlize [Theron]."
In The Hollywood Reporter, Academy Awards CEO Dawn Hudson this week agreed that there was an underlying problem, blaming "white men running the studios who hire other people who look just like them." Academy president Cheryl Boone Isaacs released a statement via Twitter as well, saying that she was "heartbroken and frustrated about the lack of inclusion," and vowed to improve diversity within the Academy's membership.
Spike Lee, who was just recently awarded an honorary Oscar, will not be attending, but has walked back his protest, clarifying on Good Morning America on Wednesday that he had "never used the word 'boycott'" but still intended to skip the ceremony anyway. Plenty of other people have had strong things to say about #OscarsSoWhite, as well, since the controversy first began earlier this month.