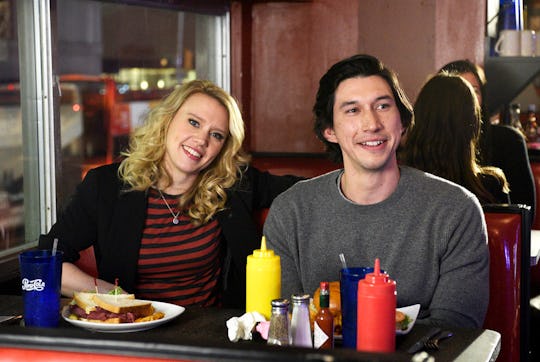 Dana Edelson/NBC
Will 'SNL' Poke Fun At 'Making A Murderer?' There Are At Least A Few Ways They Could Do It
Now that almost every avenue has been explored concerning the Steven Avery conviction and the Manitowoc, Wisconsin native's motions for an appeal, only one question remains: when will SNL poke some fun at Making a Murderer? The sketch show returns this weekend from its winter hiatus with host Adam Driver and musical guest Chris Stapleton, and face it, Driver could totally pull off those Wisconsin accents, right? (Or at least play a well meaning defense attorney on Avery's side, if nothing else.) Who's with me?
So far, the Netflix docu-drama has captivated almost everyone. Support for Avery has overwhelmed social media, with supporters cheering on his new attorneys and propping up his motions for appeal. Pretty much the entire U.S. population has begun digging into trial transcripts and rallying behind the family as they fight to prove Avery's innocence in the murder of Teresa Halbach.
But high stakes don't necessarily mean that Saturday Night Live can't have a little fun. Already, SNL alum and Late Night host Seth Meyers has made his own parody of the show. The sketch parodies the phone calls made between Avery and his family members while he was in jail awaiting trial; Since there is no narrator for the series, those phone calls move the story along and give audience members insight to the characters. In Meyers' parody, the Late Show cast perfectly mimicked the real life subject's Wisconsin accent and manner of speaking, leaving everyone rolling on the ground laughing.
So, the SNL writers would have to take the sketch another way since Meyers already made use of whole phone call thing. If they wanted the could even just make fun of Wisconsin accents in general. Making fun of someone's accent is always fair game.
At the same time, whether or not you think Avery (or Brendan Dassey, for that matter) is innocent or not, you also have to remember that it's all so serious. If Avery is innocent, doing a comedy sketch about his case is essentially mocking the fact that he was framed by law enforcement or, at the very least, deprived of a fair jury trial. That's sort of the basis of our entire criminal justice system, right? And if he's guilty, then you're making light of a gruesome murder. It's a touchy subject.
Recreating the phone calls was sort of the only way to go, at least in terms of being sensitive to the real life issue. (It's not just Avery's family that speaks like that, after all — they were teasing all of Wisconsin... bit of a difference.)
Then again, comedy is tragedy plus time, right? Already viewers are drafting their dream Making a Murderer sketch, specifically with host Driver in mind:
However they decide to go with it, it might be best to just trust SNL's judgment and hope that it will be really good. They haven't disappointed us yet, right?
Image: Dana Edelson/NBC