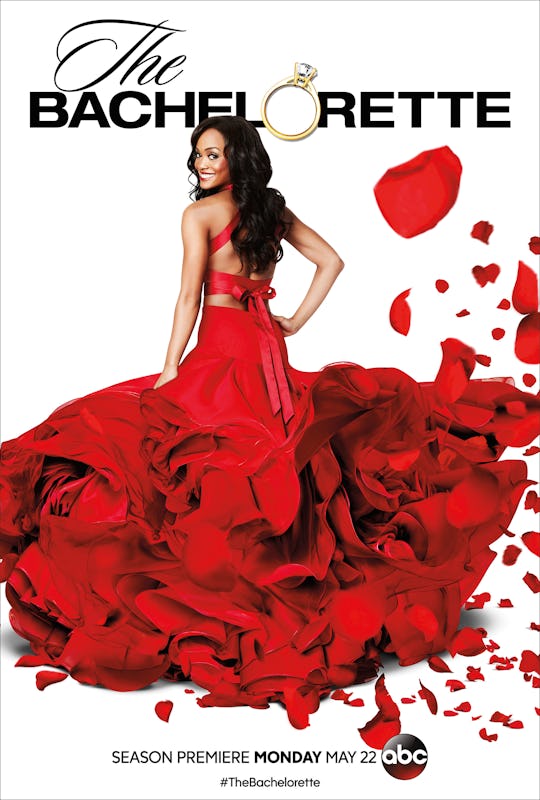 Craig Sjodin/ABC
Will 'The Bachelorette' Address The 'Bachelor In Paradise' Incident?
After a week-long break, The Bachelorette returns tonight to continue Rachel Lindsay's journey towards finding love. Normally a brief break wouldn't be a big deal (shows take them all the time), but in the week the show was off the air, everything changed for the Bachelor franchise. After allegations came out of sexual misconduct on the set of Bachelor in Paradise, filming was shut down and the show was cancelled while an investigation into what happened took place. Tonight's episode of The Bachelorette will be the first time anything Bach-related has aired since the news broke, so some viewers might be wondering: will The Bachelorette address Bachelor in Paradise?
It's unlikely that the show will address the situation, primarily because filming has already been completed for The Bachelorette. While fans are only seeing events unfold now, they all really took place weeks ago; the final proposal has already happened, even if it the identity of Rachel's fiancé has yet to be revealed. With that in mind, it doesn't seem like The Bachelorette will address everything going on with its spinoff series. There's no indication from anyone connected to either show that the Paradise situation will come up on The Bachelorette.
It looks like, in this instance, the two connected series are staying separate. Neither Rachel herself nor the official Twitter account for The Bachelorette have made any reference to the events of Paradise. There's no sign that the allegations will be addressed on The Bachelorette at all, but even if the episode itself doesn't bring it up, that doesn't mean that ABC can't use the opportunity to talk about what happened publicly.
Filming for The Bachelorette might be over, but that doesn't mean the show can't include an additional segment that was shot after the news broke. It wouldn't even have to include Rachel herself or any of the contestants; if ABC chose to address the allegations, then they could add a statement either before or after the episode. Presumably, that wouldn't be too difficult to do. They could also make some resources for victims available by providing the numbers of helpful organizations.
Past contestants have been making their opinions known and Harrison has done an interview with People about what happened, but it doesn't look like the situation will be broached on The Bachelorette. Currently it seems as though both shows are being treated like separate entities, even though they're deeply connected in many ways.