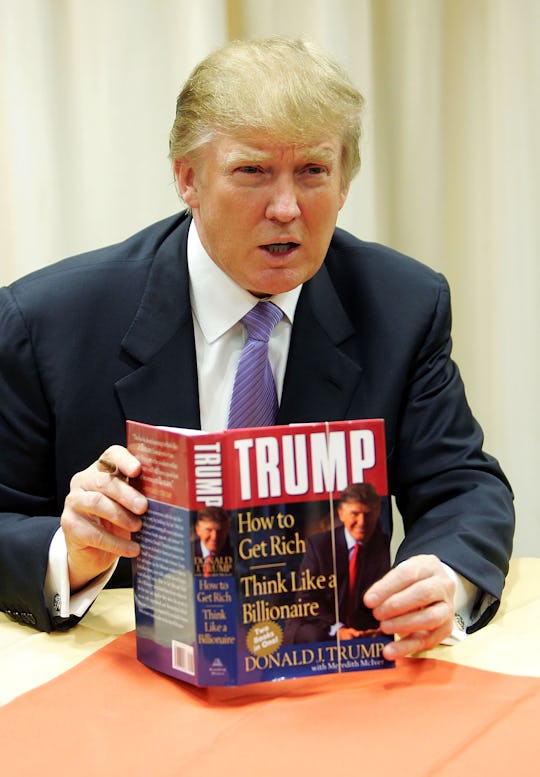 Scott Gries/Getty Images Entertainment/Getty Images
Will The Trump University Trial Be Delayed? President-elect Trump Wants It Pushed Back
Despite being selected as the next president of the United States for the next four years, President-elect Trump is still in a little bit of trouble. As Trump begins planning for his move into the White House for the next two months with his White House transition team, the world, too, continues to move forward to other business — and Trump's legal issues — which are definitely not going away any time soon — happen to be smack dab in the middle of it all. But will Trump's most recent set-back — the Trump University trial — be delayed? It appears to be that Trump's lawyers certainly want it to be pushed back, though it's not certain yet whether that will actually happen.
The current Trump University trial is set for Nov. 28, according to CNN. However, Trump's team is hopeful about getting the trial date set for after Trump is sworn into office on Inauguration Day. (Wouldn't that be convenient?) According to CNN, Trump's attorneys "filed a motion Saturday night in federal court in San Diego" asking for the trial to be moved. Politico reported that, in the motion filed, attorneys insisted the trial "should not divert him from the 'critical and all consuming' work for preparing for presidency."
Trump's preparation to transition into the White House is consuming for the first-time politician. However the decision to move the trial is a little suspect. In order for the Trump University trial to be delayed, the judge would have to grant this motion. And from previous comments it sounds like the judge might not grant this request.
The impending trial would call for Trump to possibly make a personal appearance — something Trump probably would want to avoid when all eyes are carefully watching his every move. But as the trial goes forward, it looks like alternative options for Trump are likely. Trump's lawyers, according to Politico, are open to "giving another deposition in the case before he is sworn in."
On Thursday, U.S. District Court Judge Gonzalo Curiel said he was open to Trump "testifying remotely" as he prepares to take office — but Curiel is intent on keeping the trial date for Trump University in November. Because of this, it's unlikely that the trial will be delayed. However, the judge has also urged both sides to come to a settlement and avoid the trial altogether. "It would be wise for the plaintiffs, for the defendants, to look closely at trying to resolve this case given all else that's involved," Curiel said.
The Trump University trial, of course, covers claims by former students, who have accused Trump of scamming them with "false promises and inadequate education," according to New York Daily News. According to Reuters, students paid $35,000 to learn Trump's real estate "secrets" but were unhappy with the many alleged broken promises.
Only time will tell whether the Trump University trial will actually be pushed back. For now, it seems like all parties involved just want the trouble to be over — especially President-elect Trump.