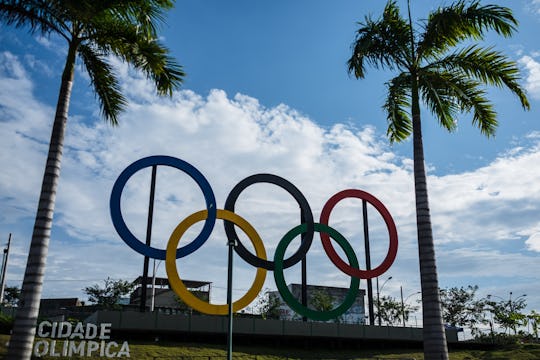 Will The Zika Virus Affect The 2016 Olympics In Rio? Pregnant Women Shouldn't Attend
The 2016 summer Olympics are scheduled to take place in Rio de Janeiro, Brazil, later this year. Venues have been built, tickets have been sold, and — for many — travel arrangements have already been made. But this year, the Olympics are being threatened like never before thanks to Zika virus. Local organizing committees stress the threat is low, as the games are scheduled to take place Aug. 5 through 21, during the southern hemisphere's winter (and Brazil's dry season), but many are rightfully frightened for their safety. So how, exactly, will Zika virus affect the 2016 Olympics in Rio? The Olympic committee is taking precautions and health officials have issued recommendations for pregnant women.
The Rio Olympic committee will have numerous on-site changes and daily inspections for Aedes aegypti mosquitoes, the type of mosquito that transmits Zika, according to CBS News:
Teams will scour Rio's Olympic and Paralympic sites daily, looking for stagnant waters that are the breeding grounds for the Aedes aegypti mosquito that transmits Zika, as well as dengue and chikungunya.
The committee also said these are just preliminary plans:
Rio 2016 will continue to monitor the issue closely and follow guidance from the Brazilian Ministry of Health.
The extra inspections are scheduled to begin one month before the opening ceremony, though Olympic organizers are hoping to contain the mosquito-borne outbreak ahead of the Rio 2016 games. And while many who contract Zika virus will not exhibit any symptoms (and those who do will see nothing more than a low grade fever, muscle and joint pain, headache, rash, and — possibly – conjunctivitis) symptomatic or not, Zika is extremely dangerous for pregnant women, as it has been linked to microcephaly, a neurological disorder that causes infants to be born with unusually small heads. And women who think they may be pregnant in the weeks before the Olympics may want to reconsider their trips.
For pregnant women who must travel to an area affected by Zika virus, the Centers for Disease Control and Prevention (CDC) advised they take proper precautions:
If a pregnant woman travels to an area with Zika virus transmission, she should be advised to strictly follow steps to avoid mosquito bites...mosquito prevention strategies include wearing long-sleeved shirts and long pants, using U.S. Environmental Protection Agency (EPA)–registered insect repellents, using permethrin-treated clothing and gear, and staying and sleeping in screened-in or air-conditioned rooms.
Even so, the only fail-safe way to avoid the virus is to avoid areas with active outbreaks, which includes Rio.
Images: Yasuyoshi Chiba, Schneyder Mendoza, Mario Tama/AFP/Getty Images