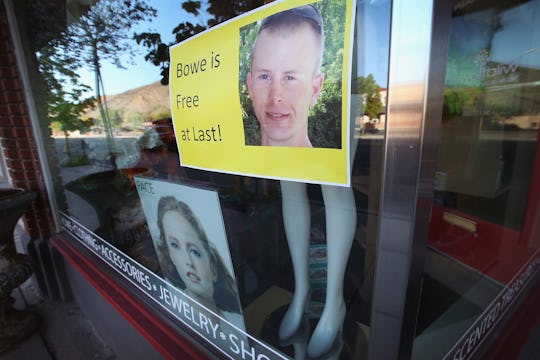 Will There Be A Bowe Bergdahl Movie? 'Serial' Season 2 Raises The Question
After listening to the first episode of Serial season two, I have a million questions racing through my mind: Is Sgt. Bowe Bergdahl telling the truth? Why did the Taliban keep him alive? Why did our government work so hard to save him, i.e. did they simply want to rescue a soldier or were they worried he might release sensitive information? Did they assume he was a traitor? And one question I have is purely selfish: If Mark Boal was "interviewing" him, will there be a Bergdahl movie?
Rumors about a movie have been swirling since Bergdahl's 2014 release. (Deadline reported both Kathryn Bigelow and Todd Field were planning a Bergdahl movie, Bigelow with Boal's help, and even TIME confirmed these reports.) But thanks to Serial, and the release of Boal's conversations with Bergdahl, it seems a movie may in fact be in the works.
Bergdahl's story has both fascinated and infuriated. If a movie is made, specifically by Bigelow and Boal, the amount of experience these two have coupled with the reality of the situation itself could create box office gold. And while we do not know what route the film may take (if it is created) it was originally stated that Boal and Bigelow's production would focus on Bergdahl's release — i.e. the controversial trade for five Taliban prisoners in U.S. custody.
But not everyone wants to see a movie.
Regardless of your feelings on this story — and the possible movie deal — it should be made clear that nothing has been confirmed. No studio has greenlit the project, and it remains to be seen if a script has even been written. (So far, all we know is that screenwriter Mark Boal has been speaking to Sgt. Bergdahl.)