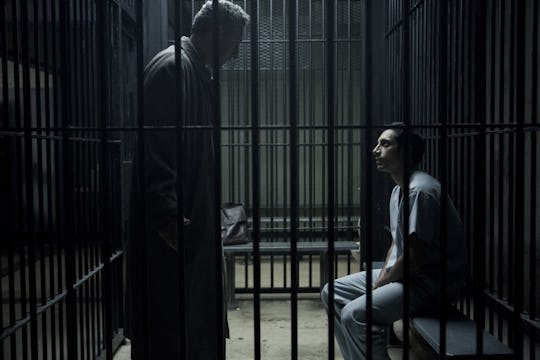 HBO
Will There Be A 'The Night Of' Season 2? It's Looking Good For The HBO Drama
HBO's runaway hit drama The Night Of was originally conceived as a stand-alone mini-series. But since the premium cable network has been struggling with its drama slate as of late, fans are asking: will there be a The Night Of Season 2? The series was created by Steven Zaillian and Richard Price, based on a BBC show called Criminal Justice, which ran two seasons with differing storylines for each one. The Night Of has actually been in the works for a few years, but since James Gandolfini was originally signed on to both executive produce the show and play the character of lawyer John Stone, production halted after his unexpected death in 2013.
Robert Deniro was briefly being considered to replace him, but eventually, John Turturro stepped into the role and the completed season finally came down the pipeline. Interestingly, The Night Of has taken over the would-be placement of True Detective Season 3. But since that crime drama's second season was a flop, folks are wondering if The Night Of might be its permanent replacement. The Hollywood Reporter spoke to showrunner Steven Zaillian at the TCA summer press tour and here's what he had to say about the possibility of bringing the miniseries back as an anthology:
"We're thinking about it and if we come up with something we all feel is worthy of doing, we'll do it. This was designed as a stand-alone piece…That being said, there are ways of certainly kind of taking what it feels like and what it's about and doing another season on another subject."
Since the show is such a hit for HBO, it's difficult to believe that network execs would turn down the chance to host another season if Zaillian and Price came up with something. But since the first season is already in the can as a stand-alone mini-series, there probably won't be much room to continue Naz's story after it ends. It sounds like an entirely new case and storyline would be the direction they'd take the show in if it came back. That said, it's entirely possible they'd keep New York City as a backdrop, which would give John Turturro the chance to continue helming the show as a lawyer on a different case, carrying the same feel of Season 1 through to a different iteration of the series.