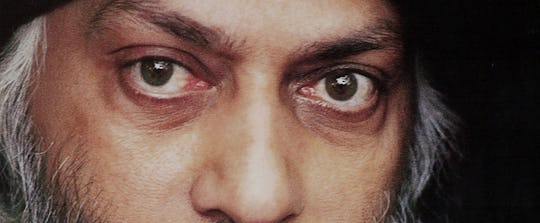 Netflix
Netflix's 'Wild Wild Country' Tells A Gripping Story That May Leave Fans Wanting More
From executive producers Jay and Mark Duplass comes a six-part docuseries that first screened in its entirety at the Sundance Film Festival this year. Wild Wild Country drops on Netflix March 16, but viewers may be wondering: will there be a Wild Wild Country Season 2? Considering that the series, directed by brothers Chapman and Maclain Way, was presented in one go at Sundance, it's safe to assume that Wild Wild Country is meant to be a complete package. Then again, we've seen wildly popular Netflix docuseries like Making a Murderer get green-lit for followup seasons, even when they've seemingly presented us with all the information in a miniseries format.
There's no official word yet on whether Wild Wild Country is being considered for a second season, but the first and potentially only installment is pretty dense itself. The documentary tells the story of a bitter battle between a religious commune in Oregon founded by Indian guru Bhagwan Shree Rajneesh and the local, state, and eventually national governments' efforts to shut it down. It explores ideas of where the line between cult and religion falls, how xenophobia influences the answer, and how just government involvement really is in these matters. Wild Wild Country opens in 1981, when Rajneesh purchased a large section of land in Wasco County, Oregon with the intention of building a religious community focused on "dynamic mediation, free love, harmony and the crafting of The New Man," according to The Hollywood Reporter.
Because the experiment was so vast, plenty of footage was captured by members of the commune, dubbed The Rajneeshees, in an effort to document what they thought was a groundbreaking movement towards communal living. "Our vision was to create a community based on compassion and sharing," says one former Rajneeshee in the trailer. "Bhagwan's agenda was simply to raise the consciousness of humanity. That was his goal," adds another.
One of the cool set-ups the Way brothers manage is featuring the same Rajneeshees captured in the 1981 footage in present day interviews, talking about their experience with the gift of hindsight. The trailer features several of them in then-and-now portraits.
But the erection of what looks, in the crudest terms, like a hippie cult was not warmly received by the neighboring town of Antelope, Oregon, which was home to about 40 white ranchers and retirees. Given the horrifying events of the recent Jonestown massacre and the ultra-conservative national climate of "family values" under President Ronald Reagan, the town of Antelope took umbrage with a countercultural movement taking root in their community.
The Rajneeshees fought back with ethically ambiguous tactics, and progressively more powerful government agencies began intervening. The Hollywood Reporter teased how, ahem, wild the series grows in its review:
It's also a story in which the second half becomes an increasingly crazy progression featuring mass poisonings, Nike co-founder Bill Bowerman, attempted murder, law enforcement raids, extraditions, exiles and beavers (just you wait) without the truth becoming any clearer.
Given the fact that the documentary takes a look back at a historical event that's pretty open-and-shut at this point, it's hard to believe that a second season with new findings would follow. There's probably plenty of footage leftover to tell more angles of the story, and the Way brothers could always do more interviews, but unless Wild Wild Country draws a huge audience with endless Reddit theorizing, this will probably exist as a standalone series — which is fine! Not everything intended to be a miniseries needs more seasons just because it's successful.
Check out Romper's new video series, Romper's Doula Diaries:
Watch full episodes of Romper's Doula Diaries on Facebook Watch.