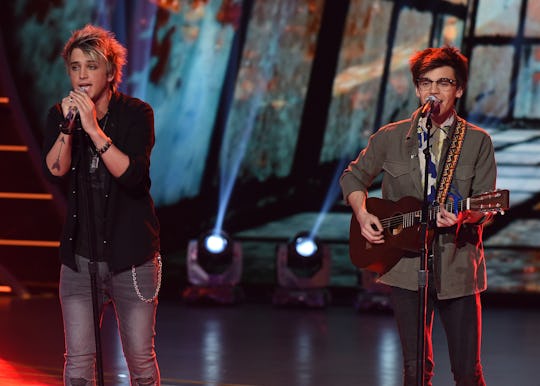 Ray Mickshaw/ FOX
Will There Be An American Idol Final Season Tour? You Might Be Seeing Your Favorites On The Road
It is the last and final season of American Idol and it feels like this season has flown by. It only feels like just yesterday we were watching the first rounds of auditions and picking out our favorites based on their sob stories and song selections. As we make our tearful goodbyes to the show and our favorite judges, we must ask the question on everyone's minds. Will there be an American Idol final season tour? You might be seeing your favorites on the road when the show is over.
Thanks to two consecutive double elimination nights, the American Idol hopefuls have been narrowed down from eight to six finalists during Thursday night's episode bringing us that much closer to the finale. This means we are one step closer to finally determining the final winner of American Idol — I know, I am just as sad as you are. We are four weeks away from the show's finale on April 6 and 7 which means, by then, you are bound to develop a favorite and perhaps someone you would actually want to see sing in person?
Well, you might have your chance. Although we can't be 100% certain just yet.
While there has been no official word from the American Idol camp just yet or any rumblings about it online just yet, there has been an American Idol LIVE! Tour (the tour's official name) since 2002 when the first season of American Idol premiered. Since then, every following season of the show has had a tour after their finale airs.
While some season's tours have featured the top 10 finalists, last year was a different case. For the first time, the American Idol LIVE! tour had the top five finalists tour across the nation, making for a more limited and intimate show and confusing many of the finalists who had hoped for a spot on the tour.
With the Top 5 finalists being announced on the show next Thursday, one could hopefully expect the announcement of the American Idol LIVE! tour to come with it.
Until then, bookmark the American Idol Ticketmaster page, where the tickets for the show will be sold through there. This way, you can have direct access to the site when the tour is announced.
Who would you want to see the most on the tour? I'm hoping for MacKenzie Bourg to be on it. The dude has been killing it from week to week and would put on a damn good show.