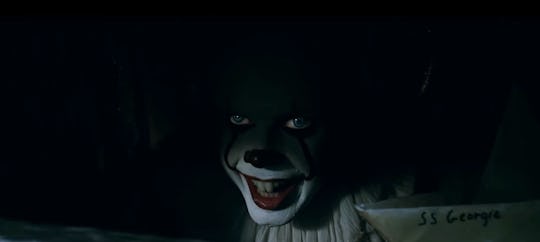 Warner Bros. Pictures on Youtube
Here's Everything We Know About An 'IT' Sequel
The 2017 remake of IT, the Stephen King novel that became a television miniseries in 1990, has proven to be immensely popular. It's the highest grossing September release of all time, and one of the highest grossing R rated horror films, too. Its box office success combined with the positive reaction from critics and fans should guarantee another film, but will there be a sequel to IT? If everything goes according to plan, there definitely will be — though odds are it won't be making its way to the big screen for some time.
The first film was only the first chapter of a much longer story; King's novel follows the scrappy Losers Club well into adulthood, where they're still dealing with what they went through in the sewers of Derry. Their battle against Pennywise the clown isn't over yet, despite their temporary victory. Once Pennywise's twenty-seven year resting period is over, he'll be back to terrorize a new generation of children unless the grownup Losers Club can put a stop to it once again.
There's still material left to adapt in the original novel, so King fans probably have a good idea of the ground the sequel will cover. However, with adaptations you have to expect that certain things will change.
For example, the novel and miniseries were set in the 1950s for the kids' portion of the story and the 1980s for the continuation. The 2017 version of IT shifted things forward a little. The movie took place mostly in 1988 and 1989, so when it jumps twenty-seven years it will be nearly caught up in the present day. The kids who biked all over Derry trying to defeat their greatest fears will be around age forty in 2015, which is likely to be the year the sequel is set in. Sadly fans must say goodbye to many of those fun 80s callbacks (R.I.P. the New Kids On The Block poster, specifically).
IT: Chapter Two will reportedly tell a much more grim story (does it get more grim than child abuse and ripping off arms, though?) as befits its older protagonists. However, just because there will be a new cast inhabiting the characters in the Losers Club, it doesn't mean the young cast is gone for good. Director Andy Muschietti told Entertainment Weekly, "On the second movie, that dialogue between timelines will be more present. If we're telling the story of adults, we are going to have flashbacks that take us back to the 80s and inform the story in the present day."
Many of the characters go on to find success in the book, though they also struggle to move past their traumatic childhoods. Spoiler alert for details from a novel published in 1986: Bill becomes a writer. Ben becomes an architect. Bev is a fashion designer, but she's trapped in an abusive marriage. Richie puts his endless chattering to good use as a radio host. Eddie owns a limo business but is in a disappointing marriage of his own, to a woman not unlike his mother. Stan is a lawyer. Mike is the only one of the group who remains behind in Derry, where he becomes a librarian; when Pennywise is set to rise again, Mike is the one who calls everyone back to town.
Not all of the Losers are able to find happiness after leaving Derry and not all of them survive their second battle in the sewers. However, the sequel might alter some of these details, as adaptations are wont to do; Muschietti has already discussed one major change that some fans are sure to question. "My idea of Mike in the second movie is quite darker from the book," Muschietti told EW. "I want to make his character the one pivotal character who brings them all together, but staying in Derry took a toll with him. I want him to be a junkie actually. A librarian junkie. When the second movie starts, he's a wreck."
It's clear that Muschietti has no problem making changes, so IT: Chapter Two might have more than its fair share of surprises.