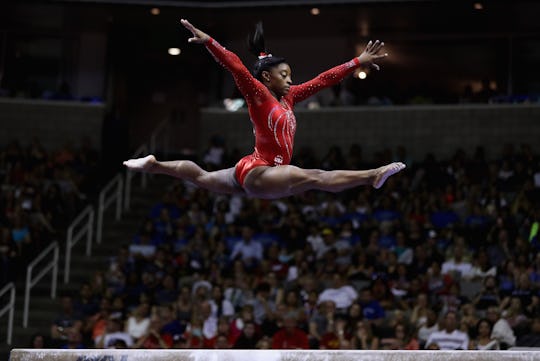 Ezra Shaw/Getty Images Sport/Getty Images
Will This Year's Women's Gymnastics Team Win Gold? It's Not Even A Question
Even if you don't care about the Olympics, it's hard to not remember how hardcore and amazing the 2012 U.S Women's gymnastics team was back in the London Games. But will this year's women's gymnastics team win gold? It's a pretty good bet, if you're into that sort of thing. You might remember some of the faces from 2012 next week when the Olympics kick off in Brazil. Gabby Douglas and Aly Raisman are the only two returning team members and those two alone have enough talent and skill to take a few medals. The new team members are Laurie Hernandez, Simone Biles, and Madison Kocian. There are also three replacement team members, Ashton Locklear, MyKayla Skinner and Ragan Smith joining the crew.
While those names might not mean much right now, you will know them all very, very soon. Douglas and Raisman are the first team members to make it to two Olympic games since Dominique Dawes and Amy Chow in the 1996 and 2000 games. Biles is leading the team, a three-time world champion and the most decorated gymnast in the country right now. Hernandez and Kocian also have strong records and seem ready to win it.
According to Vox, it's not even a question about whether they will win medals but how many medals they will win. That's pretty baller. Biles, according to some Olympic connoisseurs, is about to be the fourth American woman in a row to win the all around event. One commentator, David Lease, said, "We need to keep [Biles] in a bubble," so that she doesn't get hurt or anything. "When you're a point better than other people in numerous events, it puts you so far ahead," he added. So Biles is apparently the one to watch.
All of the women on the team have strong records of not just being great at what they do, but also being able to recoup after little tiny fumbles — the kind of things that would throw other great gymnasts off of their game. The U.S. team also has one of the most respected coaches in the game. Martha Karolyi has been coaching the team for the past 15 years and the 73-year-old was considering retirement before taking on the 2016 team.
Because they are just that good — better than daytime television and retirement travel, apparently. Which is fine by me. Karolyi told USA Today,
I'm so much involved and so much anxious to do the best job possible and select the best team and then prepare in the best condition the team that I don't even think what comes after. Probably it will hit me after everything's over.
She's also sort of a hawk. Raisman joked to the news outlet that she "always knows" where her coach is. "I think all the girls do that. We're all like, 'OK, she's here. She's here,'" she said.
That's just the kind of girl power the team needs going into the games. Game on, world.