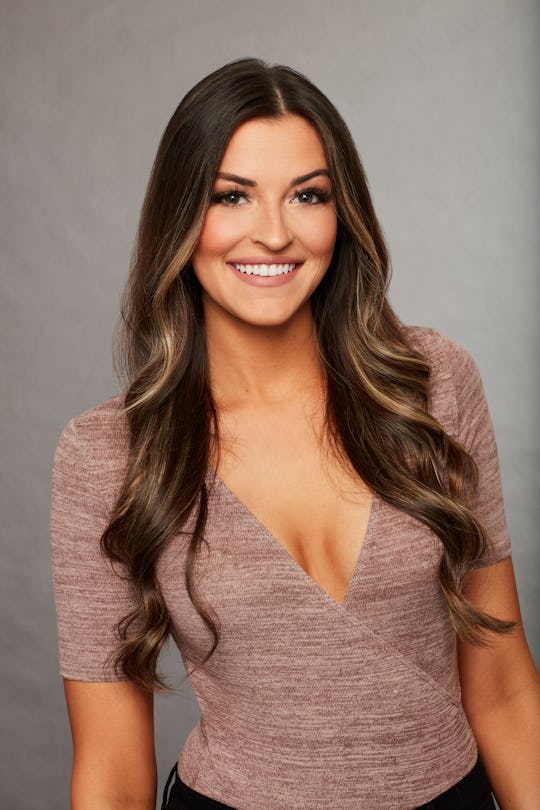 Craig Sjodin/ABC
Twitter Is Ready For Tia To Be The Next 'Bachelorette' & Here's Why Is May Just Happen
After Tia Booth's hometown date elimination on Monday night's episode of The Bachelor, everyone on Twitter seems to be united in asking one very important question: Will Tia be the next Bachelorette? Fans are ready to see this former contestant find love after getting her heart broken by Arie after he shockingly sent her home. And it seems like they may just get their wish. Everyone knows that the hometown dates are the most stressful dates of the whole season (except the finale when someone has to propose). But it definitely seemed like Tia had this thing in the bag.
Tia herself definitely seemed confident going into the date. She arranged for Arie and herself to do a little racing in her hometown of Weiner, Arkansas (I know), before she brought him home to be grilled by her brother and dad. While Tia's brother gave him a bit of a rough time, the whole evening went pleasantly enough, and it definitely looked like Tia was at least going to last another week.
Unfortunately for Tia, Arie decided to keep Kendall around instead, and had to let Tia go. Tia was heartbroken, but hopefully she'll take solace in the fact that her fans are clamoring for her to be the next Bachelorette.
As a student of the Bachelor arts, *puts on reading glasses* I can tell you right now that if Tia is not definitely the next Bachelorette, she definitely has a great shot at the title. Usually, the next season's Bachelor or Bachelorette is selected from the small pool of runner-ups from the previous season. Everyone expects the next lead to be someone from the previous season's final four. Rachel Lindsay, for example, got a hometown date with Nick Viall, and was announced as the Bachelorette before she was even eliminated on the show.
Another factor that every good Bachelor or Bachelorette must have is likability. Over the past few weeks, Tia has captured the hearts of Bachelor enthusiasts all over the country with her Southern accent, quick wit, and obvious smarts. We all remember she has a medical degree, right? With fans as excited for her as Tia's, you can be pretty sure that people will be rooting for her to find the man of her dreams if she becomes the lead. But another factor in this is heartbreak. Seeing her heart get crushed like that on TV makes everybody want to root for her even more.
Take, as an example, JoJo Fletcher. When she was on Ben Higgins' season of The Bachelor, Ben told her and Lauren Bushnell that he loved them. So in the end JoJo fully expected to get the final rose and when she didn't was visibly crushed. She made for a perfect lead for the following season of The Bachelorette. Watching Tia ask Arie what she did wrong through her tears and then sob in the backseat of the limo talking about putting her walls back up might be just enough to make everyone in America want her to find that special man who's worthy of her.
No announcement about the next Bachelorette has been made yet, so all audiences can do right now is wait and see. Maybe all those Tia fans will get their wish and Tia will be the one handing out roses in a few months' time. And if she's not, there's always the chance that she'll drop by Bachelor in Paradise. After all, it worked for her friend, Raven Gates, so she may end up getting the same treatment as well. Either way, I hope she ends up finding the happy ending she's looking for.
Check out Romper's new video series, Romper's Doula Diaries:
Watch full episodes of Romper's Doula Diaries on Facebook Watch.