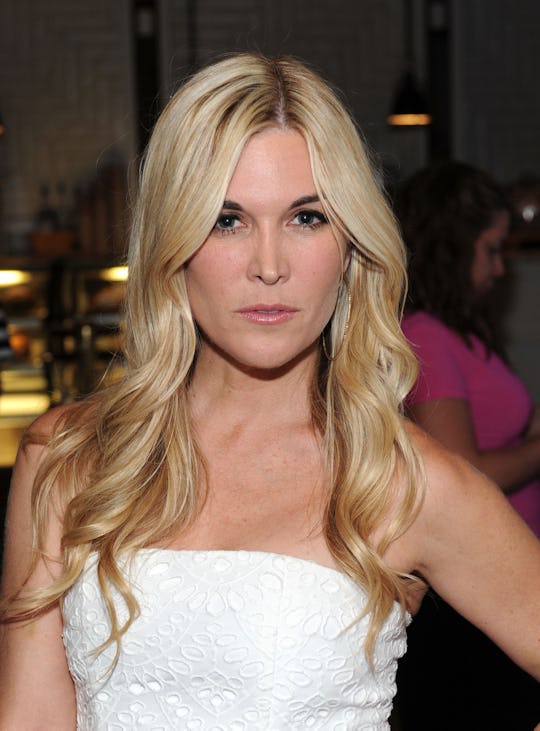 Craig Barritt/Getty Images Entertainment/Getty Images
Tinlsey Mortimer Has To Return To 'RHONY'
Not everyone is cut out for the scrutiny (or the apparent marriage death knell) of Real Housewives. There's definitely a little bit of a freshman Housewife curse, especially on Real Housewives of New York, and it can be difficult for younger, more sensitive cast members to survive their first season. (See: Cindy Barshop and Jules Wainstein.) This year's only newcomer is Tinsley Mortimer, fresh off of an abusive relationship and an arrest, positioning her squarely into the role of "the fragile one." So will Tinsley return to RHONY next season? The series hasn't been renewed for Season 10 yet, but it sounds like she's enjoyed her time on the show.
Tinsley's an unapologetic try-hard and a persistent people pleaser, which is hugely relatable, especially to survivors of cyclical abuse. But it's also grating to some of the stronger personalities on the show (which makes sense), and so we often see Tinsley crumple under the belief that she's doing something wrong. It's hard to watch her slip so easily into the role of punching bag for Sonja Morgan or Ramona Singer, and it's heartbreaking to watch some of the other women berate her for taking it, instead of offering support or coming to her defense. (Although we tend to criticize in others what we most dislike in ourselves, so take that with a big ol' grain of salt.)
Encouragingly, we see Tinsley trying to sort through her trauma in therapy on the show, which at least entails figuring out a way to sleep without drinking a bottle of wine. And as she puts it, being on the show has felt really good for her. She told The Observer in an interview last April:
"It was just the right time after everything I'd been through in Florida with my relationship. There were a lot of things that were humiliating in my life. This [opportunity] actually broke the cycle and allowed me to step outside of it...It was like therapy for me."
It's obvious that Tinsley is an extrovert, loves being around people, and desperately wants those people to love being around her. It can be hard for someone with that personality type to move back to a place like New York in disgrace and try to get her social life back. So at least in that sense, it seems like the show supported her with a built-in community (imperfect though it may be) to ease the potential loneliness of that transition. Given its apparent positive influence on her life, it's hard to imagine Tinsley would willingly walk away from RHONY after Season 9.