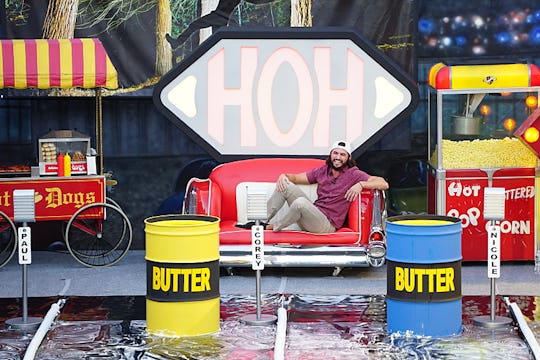 Sonja Flemming/CBS
Will Victor Win America's Favorite Player On 'Big Brother 18'? He Has A Really Good Shot
It seems Victor's reign as UneVICTable will soon come to an end. Although Victor has been able to return back to the house twice after being evicted, a feat that no one else in Big Brother history has ever accomplished, Victor has found himself up on the block yet again, next to his other half, Paul. Although Victor is a comp beast it seems that just wasn't enough to get him that $500,000 grand prize. Still, it may be enough to get him $25,000. So will Victor win America's Favorite Player on Big Brother and leave with at least some cash in hand? He just might.
To say Victor has become a fan favorite this season would be an understatement. At the start of the game no one really paid him much attention. He was a follower of Jozea the Messiah and then quickly followed his leader out the door. However, once Victor battled his way back into the house he turned his whole game around. Focused and determined to stay in the house he started winning comp after comp and even returned the favor to Paulie, who was HOH when Victor was first evicted. Then when Victor was evicted once again he came right back into the house with the jury buyback.
Victor is the underdog that fought his way to the top and fans have loved him for it. You've got to respect the fact that he was able to make it to the final five after being evicted twice is phenomenal. Besides his ability to keep coming back into the game, Victor also made some big moves, particularly evicting Paulie who many fans were desperate to see leave. There's a lot of love for Victor from fans and if he does leave the house this week fans may vote him America's Favorite Player, particularly because they believed he deserved to win the game.
Unfortunately, Victor was evicted during the surprise eviction episode on Tuesday. With Corey as HOH, the vote comes down to Nicole and James and they could really go either way with Victor or Paul, but because of Victor's success at comps they may see him as the bigger threat. If Victor does get evicted hopefully he wins America's Favorite Player. He deserves it.