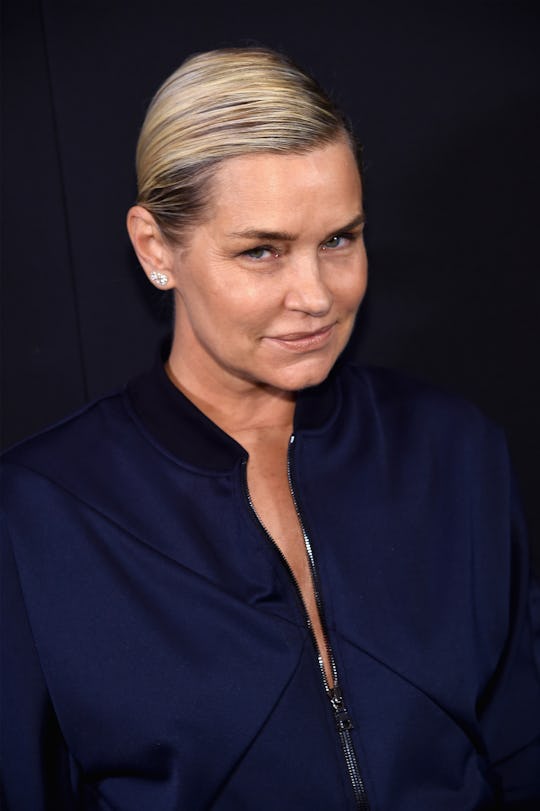 Jamie McCarthy/Getty
Will Yolanda Foster Return To 'Real Housewives Of Beverly Hills'? She's Down For The Count
The Real Housewives of Beverly Hills is home to some of my favorite, and possibly the most legitimately elegant, of all the Real Housewives (at least now that Brandi Glanville is gone), but sadly it looks like we're now down one crazy rich lady. Will Yolanda Foster return to The Real Housewives of Beverly Hills? Following a season where a majority of the drama centered largely around her illness, it looks like she's taking a permanent hiatus from the show.
Throughout the previous season, Yolanda's Lyme disease took center stage. She herself was largely absent, being too ill to attend many of the women's large gatherings and gossip sessions. Eventually, Lisa Rinna dropped the hint that while she wasn't accusing Yolanda of anything, she had heard some people use the term Munchausen Syndrome in regards to her condition, thereby sparking the rumor that Yolanda was faking her illness.
The drama then spiraled to a discussion not of whether or not Yolanda was actually sick, but who started the rumor that she wasn't, who stabbed who's back, and might Lisa Vanderpump secretly be the mastermind behind all the madness after all? Yolanda stayed fairly dignified throughout it all, spending most of her time getting procedures done at various clinics. But it looks like due to the Lyme disease and following her divorce, she has decided to sit out the next season's drama.
In her statement on Instagram she said,
I am leaving what's over without denying its past importance in my life. I believe that every exit is a new entry and with that in mind I say goodbye to my @BravoTV Family as I continue to focus on a my recovery, my children and bring back the privacy within our home...Thank you to all the fans for your love and unwavering support these past 4 years. I am grateful for the housewife experience and all it has taught me. I am excited about this choice and look forward to next chapter of my life…
A Bravo spokesperson added: "Along with our viewers, we have enjoyed and appreciated Yolanda sharing her life events, especially more recently as she struggled with Lyme Disease. We now respect her decision to focus on her health and family. We wish her a full recovery and hope to see her again sometime on the show." So I guess this means that we will no longer have the opportunity of watching her famous model daughters, Gigi and Bella, lounge sulkily on her gorgeous back patio, or listen to her struggle to pronounce Munchausen.
Housewives have been known to leave their respective shows and then return a few seasons later for a rematch, so maybe we'll see a newly single Yolanda well and on the prowl in a few years. In the meantime, hopefully she recovers to full health and moves on from her divorce to come out the other side, better and stronger than ever.