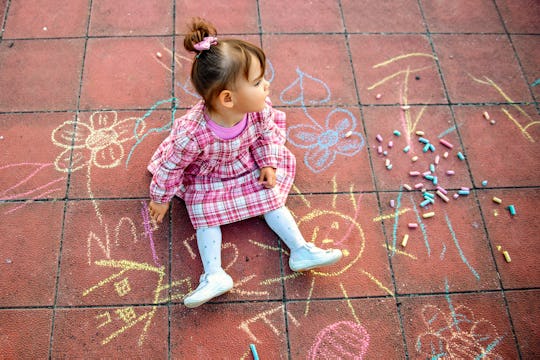 Viktorcvetkovic/E+/Getty Images
Will You Always Have A Girl If You Do IVF Treatment?
When you're undergoing assisted conception, all you want is a healthy baby at the end of your journey. But, will you always have a girl if you do IVF? Gender selection is more important to some than others, and for a lot of people, it's a "bonus" of undergoing IVF, a process where eggs are removed from the woman's body to be fertilized. As Dr. Elena Trukhacheva of the Reproductive Medicine Institute told Chicago Tribune, gender selection becomes possible when multiple embryos are produced from IVF. The article noted that gender selection is still a very controversial topic.
And, according to that same article, most parents aren't opting for gender selection when going through the IVF process. About 175,000 IVF pregnancy attempts were made in 2013. Of those cases, only about 800 of those genetic screenings were done solely to determine gender.
But you still have to wonder about the link between IVF and the baby's sex. One mom on BabyAndBump.com wrote, "I actually don't know anyone that has done IVF that has had a boy! They do say girl babies survive better than boys, maybe that's the case with embryos too?" So, I did a little research to see if this is just a fertility myth, or if you will always have a girl if you do IVF. I found out some pretty cool things you should know.