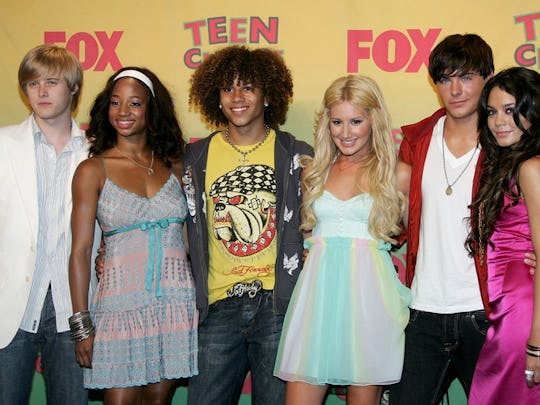 Frazer Harrison/Getty Images Entertainment/Getty Images
Will You Be Able To Stream 'High School Musical 4'? The Awesome Reboot Won't Be Free
On March 1, the Disney Channel announced that it's currently casting a fourth installment of its wildly successful High School Musical franchise, and fans were psyched... Until they realized that the original cast has grown up, and would not be appearing. This led to a bit of grumpy meme posting on Twitter, but some fans are still looking forward to returning to East High, even if it is with a new class. But now the fans are grown too, and without access to their parents' cable, they're wondering if they'll be able to stream High School Musical 4.
The movie is in it's very early stages (remember, they just starting casting last week), so not much is known right now. There is no airdate as of yet, according to E! Online. The first two installments of High School Musical were made-for-TV movies, while the third was a feature film, but it's a pretty safe bet that High School Musical 4 will also air exclusively on the Disney Channel. What does that mean for millennials who get all their entertainment through Netflix and Amazon? Much like with HBO Go, they'll have to call Mom or Dad and ask very politely if they can borrow a password.
That's because you can stream the Disney Channel live, but to do so, you need to be a cable subscriber. Anyone who's ever been to Disney World or purchased licensed Star Wars merchandise shouldn't be surprised that Disney isn't interested in giving anything away for free. For those who could be tempted to subscribe to cable, I'll remind you that the Disney Channel is also home to Girl Meets World, as well as Ashley Tisdale's other gig, Phineas and Ferb.
Those who do tune in will be seeing more of a reboot than a sequel, since we're looking at an all-new cast – unless, of course, Zac Efron can take time off from filming that Baywatch movie to make a cameo as a school janitor. The new characters include Erin, a perfectionist soccer player; Derek, a bad boy with a heart of gold; Nathalie, Erin's cheerleader best friend; Tamara, a fallen queen bee; and Campbell, a jock and theater star, who also happens to be Sharpay's cousin. A love triangle develops between Erin and the two boys, because of course there's going to be a love triangle. And of course we already know who she'll end up with, we just don't know when.