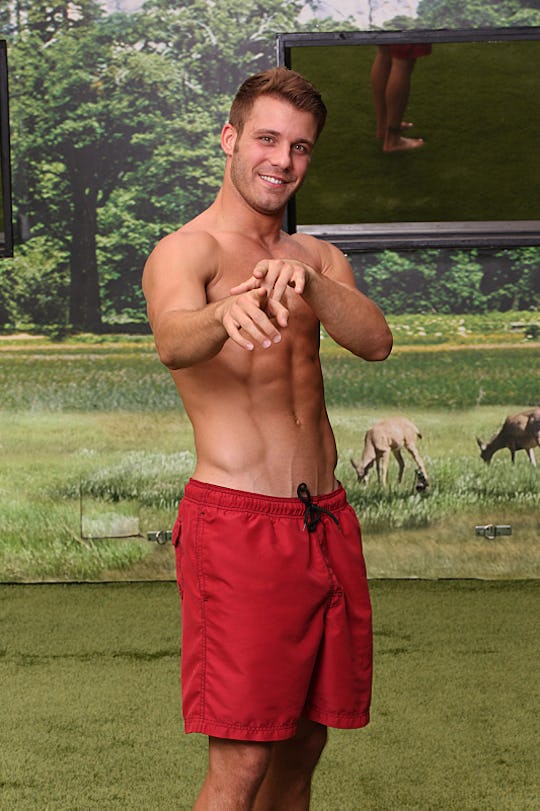 Monty Brinton/CBS
Will Zakiyah & Paulie Get Together On 'Big Brother 18'? Fans Are Rooting For It
Big Brother 18 is now in full swing and it seems amongst the multiple alliances, there are also some relationships forming. If you've been watching the live feeds or keeping up with them on social media, then you may have seen Paulie and Zakiyah getting pretty close. Fans have already given them a ship name (#Zaulie) and although we haven't seen it on air yet it, looks like they may be one of this season's first couple. But with Paulie up for eviction this week, will Paulie and Zakiyah really get together?
As far as the eviction goes, Paulie is the least likely to leave the house this week. Between Jozea the Messiah and Bridgette the Spy, there's no doubt Paulie will be safe this week. But does that mean the Zaulie ship will really sail? Fans seem to think so. On the live feed, Zakiyah is often found sitting in Paulie's lap, with him casually stroking her back in a tender way that seems more than just friendly. They're also often found joking around with each other around the house and it's clear that even though Paulie wasn't originally in the Eight Pack, he's now a full member of the team, spending most of his time in the HOH room with the rest of the alliance.
On June 27, Paulie and Zakiyah were even spotted cuddling together as they, along with Nicole and Da'vonne, went to sleep in the HOH bedroom. They spent the whole night together, and although nothing happened besides some cuddling and hand holding it was still an incredibly sweet and cute moment that led fans into a bit of frenzy.
However, the next day Zakiyah claimed she didn't actually like cuddling with Paulie and that she wouldn't let the sleepover happen again.
"I just didn't think that was going to happen," Zakiyah said on the live cam. "I thought he was going to get up and then go to his bed but he just kind of stayed there and I kept waking up and looking at him."
Even so, Zaulie shippers shouldn't give up hope. Zakiyah's biggest concern is about people (specifically Bronte) putting a target on her back because of the Zaulie showmance. Zakiyah said that she's fine with them being cuddley and flirty behind closed doors but she won't do it in front of the other houseguests, for fear of being targeted.
Whether or not Paulie and Zakiyah actually become a full fledged showmance remains to be seen but for now fans are loving it and praying they get together. Hopefully we'll begin to see more #Zaulie on air on Thursday night's episode of Big Brother.