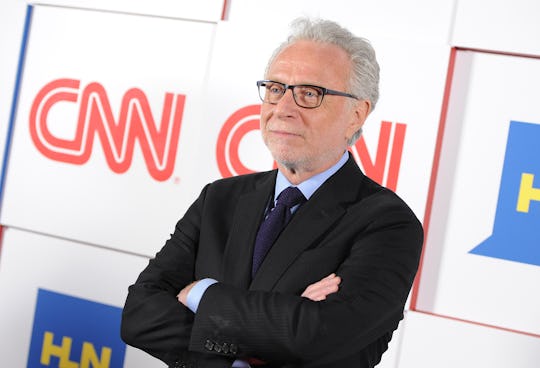 Angela Weiss/Getty Images Entertainment/Getty Images
Wolf Blitzer Credits Prince With "Purple Haze," Angering "Purple Rain" Fans Everywhere
Minutes after shocking news of Prince's death was confirmed, journalists were in a flurry, forced to report out a significant member of the music industry's death while coping with the sadness of losing one of the most iconic singers of the past three decades. But it seems Wolf Blitzer isn't quite as passionate a fan of the artist known as Prince as others — on Thursday, Blitzer said Prince wrote "Purple Haze," a gaffe that would offend fandoms of both Prince and Jimi Hendrix alike.
Because, as many know, Hendrix actually is the talent behind "Purple Haze"; Prince famously brought us "Purple Rain." Whether it was a slip of the tongue, or an actual ignorance of Prince's roster of hits, Blitzer's misstep was chronicled on live TV, and fans aren't having any of it.
As Blitzer said shortly after Prince died at 57 years old in his hometown of Minneapolis, Minnesota, "All of us of course remember 'Purple Haze' and what that did for the world of music." (Worth noting that fellow CNN newsperson Don Lemon, who was on the phone with Blitzer, didn't correct him; check out video of the moment on Huffington Post and audio below.)
The reaction was swift, and not too kind to Blitzer.
Check out "Purple Rain," Wolf. You'll like it.