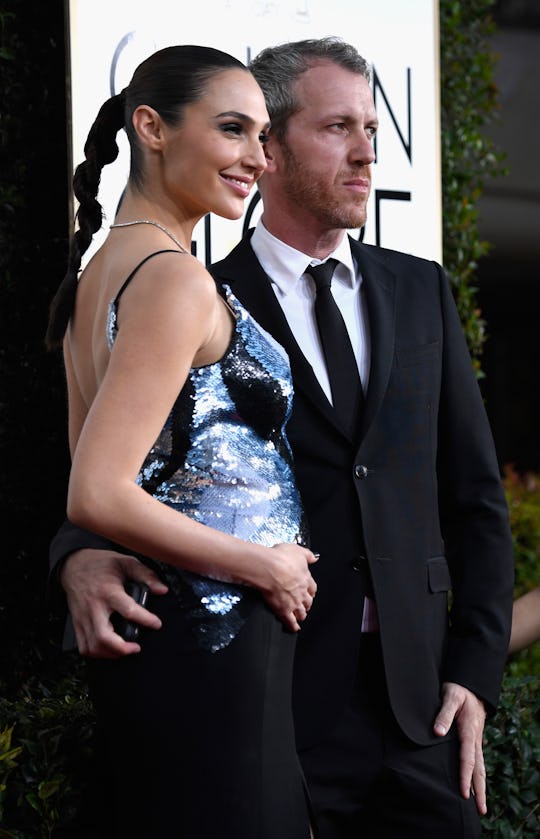 Frazer Harrison/Getty Images Entertainment/Getty Images
Yaron Versano Is Quite The Family Man
Gal Gadot's big screen portrayal of Wonder Woman has been dominating the box office and energizing those who always knew that women could be successful superheroes since the film's debut earlier this month. And the actress' real life is pretty wondrous as well: She's the mother of two young daughters with her husband, Israeli businessman and real estate developer Yaron Versano. Of course, Wonder Woman herself doesn't need a male love interest to drive an international hit, but it's safe to say she'd approve of Versano, who appears to be quite the devoted family man. Case in point: Yaron Versano's best quotes about his kids succinctly illustrate the depth of love he has for them.
Gadot and Versano married in 2008, having met about two years prior at what Gadot described to Glamour as a "very strange party in the Israeli desert." "It was all about yoga, chakras, and eating healthy—we didn't exactly find ourselves there, but we found each other," she shared in the interview.
Fast forward to now, and the couple's family has grown by two to include their daughters, 6-year-old Alma and 3-month-old Maya. And Versano, who owns The Versano Hotel in Tel Aviv, Israel, is all about celebrating his family on Instagram — even though he doesn't regularly chat about it in the news media like his wife has been doing while promoting her film.
Here are some of the very best examples of times he's opened up about his little girls.
Chalk Art
Versano certainly isn't one for long, sappy Instagram posts, but his daughter Alma's sidewalk chalk art recently inspired him to bust out some hashtags after an emoji heart. "#familyovereverything," he captioned this one. "#alma."
He Loves His Daughter's Style
In another ode to Alma, Versano posted a photo of the little one wearing an adorable heart-patterned dress with a jean jacket, red tights, and a hat. "Fashionista," he captioned the pic. Indeed.
His Idea Of Happiness Is Clear
Back in June 2014, a few years before his daughter Maya was even born, Versano posted a family pic prominently featuring Alma, all three of them sporting huge grins. And his caption, "Happiness..," pretty much summed up what he was feeling at time moment. Just like another photo of his wife and daughter posted several months before that, which he aptly captioned "Bliss..."
He Knows How To Inspire His Children
Versano knows that the best role model his kids could ever have is Gadot herself. In an interview with Glamour last March, Gadot spilled the beans, recounting the moment her husband put things in perspective:
When Alma was around two, I was really anxious about how to travel with a child, moving her from one country to the other, all the different languages. It was my husband who told me: "Gal, think about what kind of a role model you want to be. If you want to show Alma that she can follow her dreams, that's what you should do, and we will figure out the logistics."
Versano may be a man of few words when it comes to Instagram captions and other public statements, but there's no mistaking from his brief "quotes" where his heart lies. Now, fans of him and Gadot are surely anxiously waiting for the day he'll post a photo of the newborn Maya, too — because something tells me he's simply enamored.