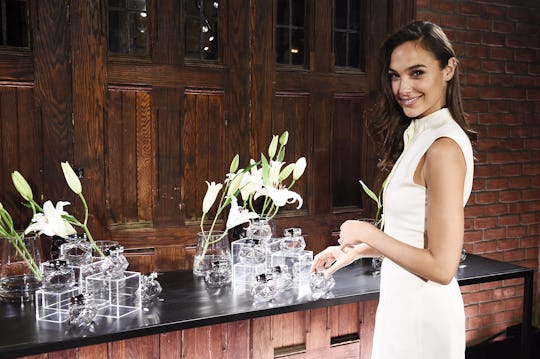 Andrew H. Walker/Getty Images Entertainment/Getty Images
Yaron Versano's Instagrams Of Gal Gadot Are Heartwarming
Gal Gadot has quickly become one of the most famous women in the world thanks to her star turn as Diana Prince in the film adaptation of Wonder Woman. The Israeli actress led the superhero film to a $205 million box office draw in the United States in just two weeks. Before Wonder Woman, Gadot flew under the radar and not much was known about her personal life. That's all changed, though, as Gal Gadot is now a household name. It turns out that, in addition to being a badass superhero, Gadot has a loving husband — successful Israeli business owner Yaron Versano — and two adorable daughters at home. Versano doesn't shy away from sharing his love for his wife, either, and his Instagrams of Gadot will make you believe in true love.
Varsano and Gadot have been married for nearly a decade. Gadot told Glamour that the two met at a party in the desert and their connection was instant. "I think I [knew he was the one], but I was too young to get it. He did. He's 10 years older than me," Gadot said of the couple's meet-cute. "He told me on our second date he was serious and wasn't going to wait more than two years to ask me to marry him. Fast-forward two years; he proposed. We were married in 2008." Varsano has been documenting their beautiful love story on his Instagram account ever since.
Varsano isn't shy about posting sweet captions along with his pictures. He often refers to Gadot as the love of his life, as well as praising her for being such a great wife and mother. Sometimes all Varsano needs to write to get his point across is one simple word, such as "bliss" or "happiness," alongside gorgeous pictures of Gadot and their young family.
The love and admiration definitely goes both ways. Gadot also spoke to Glamour about how supportive Varsano is of her career, telling her to "think about what kind of a role model you want to be. If you want to show [daughter] Alma that she can follow her dreams, that's what you should do, and we will figure out the logistics."
The support Gadot speaks of is extremely evident in Varasano's many Instagrams of his wife, often posting photos of their family traveling around the world for her promotional responsibilities. He's even posted photos his wife in her full Wonder Woman costume, because who wouldn't be proud to be married to a superhero?
Despite their busy schedules, it's clear through Varsano's Instagram feed that the couple always makes time for family. The happy husband is fond of sharing these simple moments with his followers and one can understand why —there's really nothing better than spending quality time with the ones you hold most dear, especially when your wife has to travel around the world for her job on a regular basis.
These pictures also remind fans of Wonder Woman that, at the end of the day, Gadot is like most women trying to balance a career with family life. She may be Wonder Woman to her fans, but she is clearly so much more to her husband and kids. Their love for each other truly shines through Varsano's many sweet posts about his wife.
There's no denying that Gadot and Varsano are serious #CoupleGoals, superhero powers be damned.