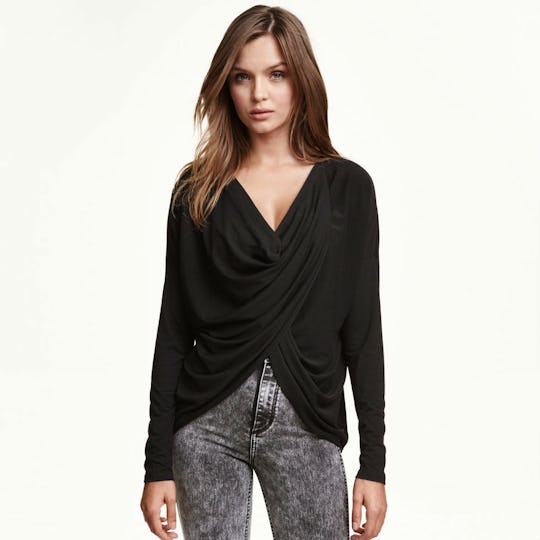 H&M
Yes, Breastfeeding Clothes Can Be Attractive, & Here Are 11 Pieces That Prove It
As a new mom it's easy to get overwhelmed by the amount of, well, new things in your life. A new baby, new body, new sleep schedule, new hormones and now, as if the list wasn't long enough already, you have to buy a new wardrobe to allow for breastfeeding. Having done this after both of my pregnancies, I can tell you shopping for attractive, breastfeeding-friendly clothes isn't as fun as you want it to be.
Why? Because in shopping for breastfeeding clothes, you find that the pieces either don't allow for comfortable and discreet nursing or look like something straight out of the 90's (and not in a fun, retro way. More like a frumpy, plaid and weird shade of green way.) Often women feel limited in their clothing options for nursing, and the resort to the same milk-stained T-shirt that got them through the first few weeks of new motherhood.
However, breastfeeding and looking your absolute best don't have to be polar opposites. I've done the dirty work for you, and rounded up 11 items that will allow you to nurse wherever your busy day takes you and look good while you're at it. From formal dresses to year-round tops, there are plenty of pieces out there for moms who want to look good while they breastfeed.