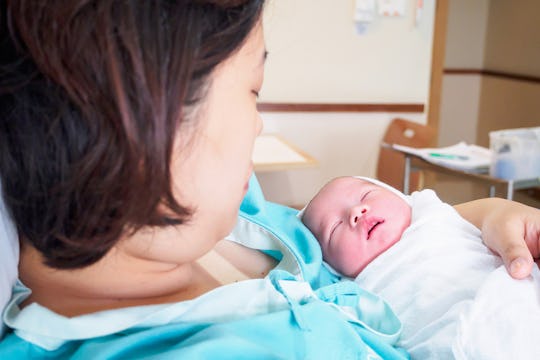 Kwangmoo/Fotolia
Your Biggest Challenge As A New Mom, According To Your Zodiac Sign
My grandmother studied astrology and loved learning everything about the Zodiac. She religiously read the weekly horoscope and believed her future was hidden within those few sentences. As a result, I started dabbling, too. I enjoyed reading about my Zodiac sign and nodding my head when everything I read was accurate. But, honestly, I lost interest after my grandmother died. Plus, I thought I knew everything I needed to know about myself. But now that I'm a mom to two stubborn Aries, I realize moms face certain challenges specific to their Zodiac sign. No, really. This is a thing.
I was born on the cusp of two signs, so I'm part Leo and part Virgo. I consider myself more Leo-like, but I definitely possess some of Virgo's characteristics. I am painfully aware of my strengths, as well as my hamartia. I know I can be conceited and need to be the center of attention. I realize I am a natural born leader and a mama-lion. I am also sensitive and don't respond well to criticism. This is my personality, and I'm well aware that I need to take the good with the bad. And I'm still trying to navigate parenting my two children, despite the fact that apparently Leos make the worst moms. Whatever, I'm totally the best mom to the two children I know I was mean to parent. I'm the mom who'll lead her kids to greatness (and will have to be OK with not getting any attention for it).
Whether you believe in astrology or think it's all a bunch of silly little anecdotes, there's something to be said for how on-point many of these personality descriptions are. All of my friends, whether they dabble in Astrology or not, will swear up and down that their sign describes them perfectly. So regardless, it's fun to read into it all, even if it just to take your mind of the mundane.
The challenges below are clearly for fun only, and totally do not speak for all moms who fall under these signs. Also, it doesn't hurt to see what challenges you may face and, as a result, self-reflect a bit. Who knows, maybe you'll read this and be all like, "OMG, this is so me," or I'll be wildly off-base and you'll end up hating me a little bit. Either way, enjoy!