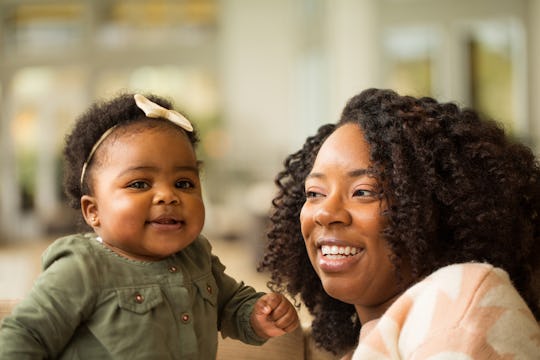 pixelheadphotodigitalskillet/Shutterstock
Here's What Your Enneagram Type Can Tell You About Your Parenting Style
I have an obsession with personality tests. I can tell you with certainty that I am an I/ENTJ, Ravenclaw or Horned Serpent, and that acts of service is my love language. (Thanks for doing the dishes, babe!) My newest obsession is the Enneagram test, which looks at your personality based on how you interact with others. It opened my eyes to more about myself than I thought was possible, given my love of these tests. It also told me a lot about how I parent, and how I can better use my strengths. Finding your parenting style by Enneagram Personality can really help you parse through your style, and help you be a better caregiver.
The Enneagram test evaluates how you interact with people, where your motivations are, and what triggers you, and then places you in one of nine personality types like achiever and reformer. I am a type six, which is a loyalist. Some test-takers might also be assigned a "wing," which is their next most dominant personality trait. It is always the personality type that proceeds your dominant type or the one that succeeds it. That means that you could be a six wing five or a six wing seven, but not a six wing three.
In my grand quest to learn all things enneagram, I read The Enneagram of Parenting by Elizabeth Wagele, and learned that there is much that can be ascertained by evaluating your own personality, and also that of your child. The more you know about yourself and how you interact with others, the more you can help your child succeed, learn how not to push each others' buttons, learn their stress triggers, and learn how those triggers interact with yours. Once you learn how your type parents, it's truly a benefit for the whole family.