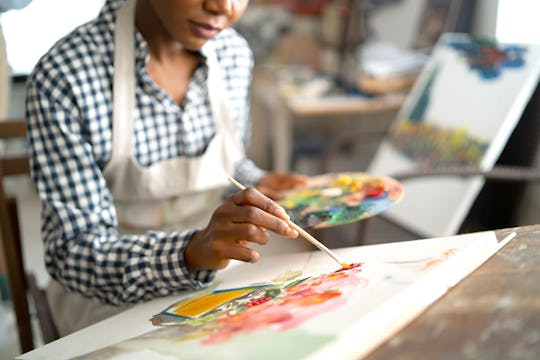 Vladimir Vladimirov/E+/Getty Images
Your Leap Day Horoscope Is Telling You To Make Time For Yourself (For A Change)
It seems like there's never enough time to get everything done, so when Leap Day pops up once every four years, it's crucial to use these magical extra 24 hours wisely. If you're wondering how to spend this bonus day, (which just so happens to fall on Saturday, the best day of the week in my humble opinion), look no further than your Leap Day 2020 horoscope. This can help you decide if you should stay home and cross things off your to-do list, plan a fun family outing, or maybe even steal a few hours to spend on some much-needed self-care.
Leap Day always falls during the dreamy Pisces season, so it can be a good time to daydream about the future, then put those plans in action. "Pisces is a mutable water sign that rules the ocean and can shift to accommodate many situations. It's inclusive and idealistic, the perfect energy for an extra day," astrologer Jessica Huber tells Romper.
Mercury is in retrograde during Leap Day 2020, so things that normally feel easy might present more challenges than usual. "Rather than cursing delays, treat them as an opportunity to slow down and allow for deeper insight," Huber says. The moon in Taurus presents an opportunity to move slowly and take care of your body. "Be present, and do what brings you joy," Huber says. "Make sure to give yourself plenty of time to be creative." Keeping the languid vibe of this day in mind, read on for what each of the 12 signs can expect for Leap Day 2020.