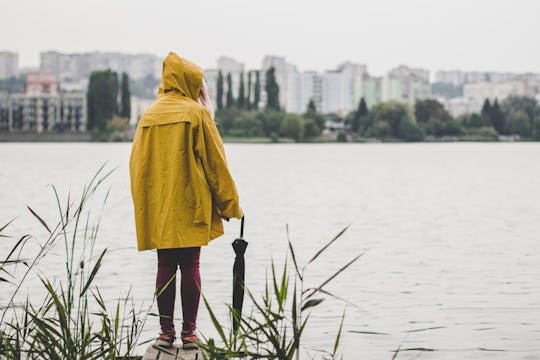 Shutterstock
Your Mom Is Toxic If She Ever Says These 7 Things To You
Growing up with a toxic mom is no easy thing. It's something that can make you second-guess yourself, feel like you always fall short and will never measure up, and have really long-lasting consequences. And though, as an adult, you might be able to live apart from her and just generally have much more control over the relationship, it's not much easier to deal with having a toxic mom at that stage of your life either. But how can you know if your mom is toxic or not? Your mom is toxic if she ever says these things to you, and knowing that that's what was going on in the relationship and why it was the way that it was is really important, not only to put things in perspective, but also to determine how best to handle the relationship and interact with her moving forward.
It can be really difficult to carry on a relationship with your mom if she's toxic, but if you do choose to continue with the relationship, it's important to have some tools in order to do so effectively. Therapists can often be very helpful when navigating a relationship with someone who is toxic or determining if it might be time to end the relationship, but if you don't have access to therapy, reflecting on how you want to move forward, limiting communication, and knowing that you don't have to give them all of the information they might want are all good strategies, The Mighty noted.
Determining whether or not the relationship might actually be toxic, however, is an important first step in figuring out what might come next.