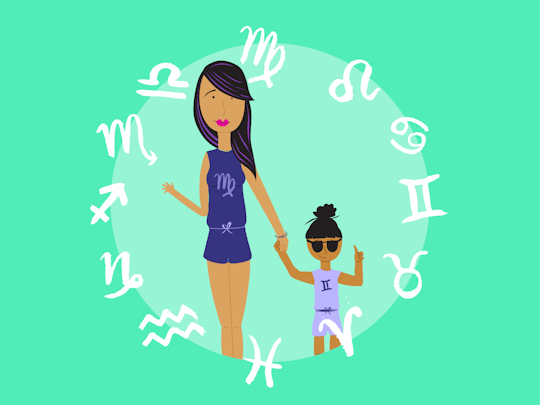 Courtesy of Caroline Wurtzel/Romper
Your Weekly Parenting Horoscope For May 8-14
It's true: Your zodiac sign can offer insight into plenty of random moments in your everyday life, from how you can best tackle your toddler's worst tantrums to identifying your career goals. Romper partnered with astrologer Maressa Brown to share how you can put what's going on up in the sky to work for you and score even more bliss and balance in your day-to-day. Here's your weekly parenting horoscope for May 8-14.
Thanks to a full moon in intense Scorpio on Wednesday, you're likely to accomplish some major personal goals this week. You also might encounter some eyebrow-raising drama. Thankfully, the latter could lead to positive change. Sunday, May 14, is Mother's Day (which should really be every freakin' day, obvi), but the planets aren't exactly lined up for the most free-spirited celebration, because the moon will be in stoic, workaholic, traditional Capricorn. Try to roll with the punches if your plans for celebrating deviate off-course.
Read more below to find out what this week's forecast means for your sign.