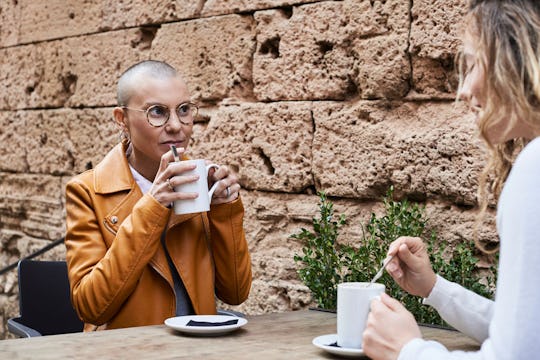 Ivan Gener/Stocksy
You're Lowering Your Relationship Standards If You Compromise On These 8 Things
Even when you have the best intentions, navigating a relationship can be a tricky endeavor. It's crucial to make some accommodations in any relationship, but you don't want to lose yourself in the process. As it turns out, if you compromise on certain things in a relationship, you're only lowering your standards. It's crucial to make sure you still value yourself, no matter who you happen to be romancing.
Although this sounds like common sense, it's sometimes easy to make serious changes in your life for someone else. Wanting to please your partner (or even a potential partner) is only natural, of course. But when you start compromising your lifestyle, personality, or even values to meet someone else's ideal, then that can turn into a dangerous impulse. For the most part, it's so much better to just find someone else who accepts you as-is. Of course, this is often easier said than done.
So wherever you are in your current relationship, here are a few things you shouldn't have to give up about yourself along the way. Just keep your own worth in mind, and don't put with someone who disrespects you or demands unnecessary changes. You deserve a loving, respectful relationship, after all.