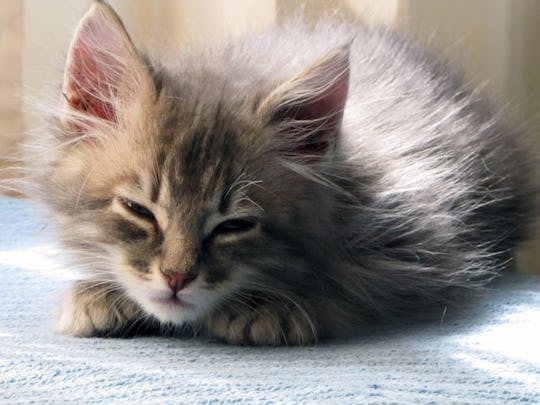 James Dean/Flickr
Zappo's Will Cover Pet Adoption Fees For Black Friday, & It's Not The Only Company Giving Back This Weekend
Zappos is doing Black Friday a little differently this year — and it's all for a great cause. Instead of offering sales, Zappos is covering adoption fees Black Friday weekend for anyone who adopts a pet from Best Friends Animal Society anytime through Cyber Monday. Being someone who frequently has to stop herself from adopting a pet, I'm tempted to drive down to New York from my home in Toronto just to take part in this. Happy #pawlidayz, indeed!
Best Friends Animal Society is a nationwide, no-kill shelter, and you can adopt a cat or dog from Nov 27 to Nov. 30 from any Best Friends locations or any of their 150 partner locations. For every pet adopted, Zappos will also donate $150 to Best Friends to go towards helping more animals. Zappos has committed up to $1.1 million for the event, which should cover up to 4,000 adoptions and help over a thousand more animals receive care.
If you think Zappos' approach to the consumerist holiday is awesome, here's a few other companies taking an unconventional approach to Black Friday.
REI
Outdoor clothing store REI is closing its doors this Friday, and urges its customers to do the same and #OptOutside. Its 143 stores will remain closed, and orders won't be processed until the next day.
2. Outdoor Research
Piggybacking on REI's idea, Outdoor Research decided to join the outdoor clothing giant. Throughout the weekend, Outdoor Research will donate $10 (up to $5,000) to adaptive sports nonprofit Paradox Sports for every Instagram adventure tagged with #OutdoorResearch and #OptOutside.
3. Everlane
Ethically transparent clothing line Everlane launched their Black Friday Fund last year, donating 35 percent of their gross profits on Black Friday to enriching factory worker's lives. Last year, they built their silk factory workers a basketball court and outdoor rec area that they asked for. This year, they'll be donating 100 percent of their profits, and hope to make over $100,000 to put towards factory workers' groceries.
4. Patagonia
In 2011, Patagonia published a now-famous ad in The New York Times, imploring readers: "Don't Buy This Jacket." They lay out the facts behind their best-selling jacket: to make a single one, it takes 135 liters of water and creates 20 pounds of carbon dioxide. It "comes with an environmental cost higher than its price," says Patagonia. "Think twice before you buy anything."
This girl is going to be sorely disappointed:
So go on — get your shop on. And hey, maybe even pick up a furbaby or two while you're at it.
Images: James Dean/Flickr; GIPHY; REI/Instagram; Patagoniaworks; Stephen Lam/Getty Images