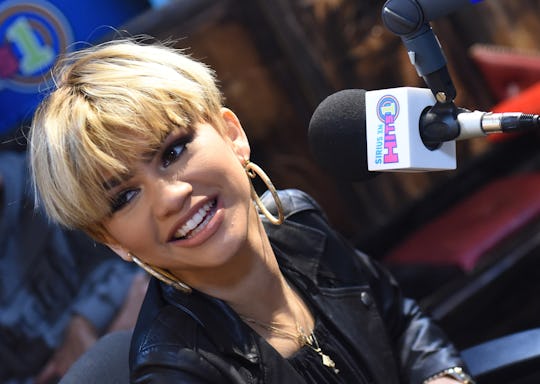 Vivien Killilea/Getty Images Entertainment
Zendaya's Grammys Mullet Did Not Go Over Well On Twitter
In the spectrum of big awards shows, the Grammys is definitely on the side of "good times to take fashion risks." But, based on the Twitter reactions, Zendaya's Grammys mullet is not paying off. Credit for being daring, though.
Zendaya never hesitates to make bold fashion choices, which can draw mixed reactions. Who can forget that Fashion Police diss that shook up the whole show? As Zendaya said of her look to Stylecaster last year, "Style-wise, I am fearless. I used to be very afraid until [my stylist] Law [Roach] got into my life. He pushes me to try new things, I push him to try new things, and we inspire each other as we go along. Everything kind of happens very organically and yeah, I would say [I am] fearless."
And her hair do wasn't just a chance to the singer to be different. As People noted, Zendaya's hair and suit combo could be seen as a tribute to the late David Bowie, who was known for his androgynous style and who cares attitude towards fashion.
Still, it's hard to think of an example when a mullet really is a good look. although That's what most people reacting on Twitter seemed to think, where the general consensus to Zendaya's hair was a big thumbs down.
Fortunately, based on the 'do she sported at a Grammys event on Saturday, Zendaya's mullet is really just composed of temporary extensions.