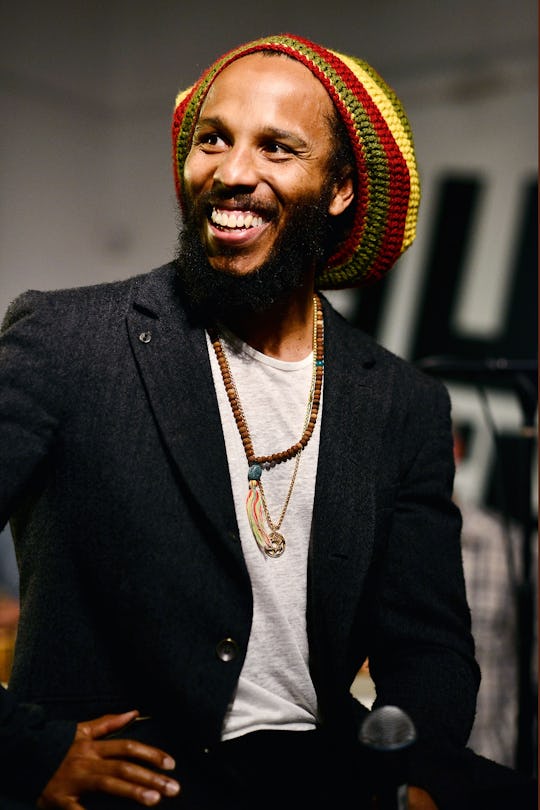 Jerod Harris/Getty Images Entertainment/Getty Images
Ziggy Marley & Orly Agai Welcomed Their 4th Child & Marley Is Definitely Prepared
Ziggy Marley, the son of famed singer Bob Marley, had a fourth child with wife Orly Agai. Marley welcomed his son, Isaiah Sion Robert Nesta Marley, on March 14, though he and Agai announced the news on Friday. He and his wife are also parents of Judah, Gideon, and Abraham, according to People. His representative told the magazine that "All are healthy and happy."
Though Marley has four children with Agai, he is actually a father of seven: three of his children — Daniel, Justice, and Zuri — are from previous relationships, according to CBS News. Marley posted a photo posing with Agai on Instagram before she gave birth and wrote a touching caption:
My beautiful wife and I share a moment as she gets ready to give birth to our fourth child today.JAH BLESS HER AND HIM. The things we put our women through.
It's a big couple of months for Marley. As he settles into life with a new baby. He's preparing for the May 20 release of his new solo album, Ziggy Marley, according to People. The album is set to include 12 tracks including recently-released single "Weekend's Long."He's still finding plenty of time to hang out with his kids, though. On March 15, he posted a tweet with an adorable collage of him and his kids playing together in the yard.
Marley is a reggae superstar, but he's also known for all of the work he does for kids. Marley's third solo album, Family Time, included kid-appropriate music featuring members of his family and some seriously famous collaborators (think Paul Simon and Willie Nelson). In 2014, Marley published a children's book, I Love You Too. The text features song lyrics Marley wrote after speaking with his 3-year-old daughter. The sweet sentiment and bright, captivating illustrations earned I Love You Too rave reviews. Since then, Marley has released a mobile app based on the book.
After a look at Marley's touring schedule, it seems he's taking a bit of time off to enjoy parenthood before going out on the road again. His first show following his son's birth is scheduled for May 27 at the Spotlight 29 Casino in Coachella, California. He'll follow that up with a performance on May 28 at the BottleRock Napa Music Festival in Napa, California, before playing at least two more dates in June.
Marley may be balancing music with parenthood, but it definitely seems as though he likes it that way. His Instagram and Twitter accounts are evidence that he's loving being a dad.