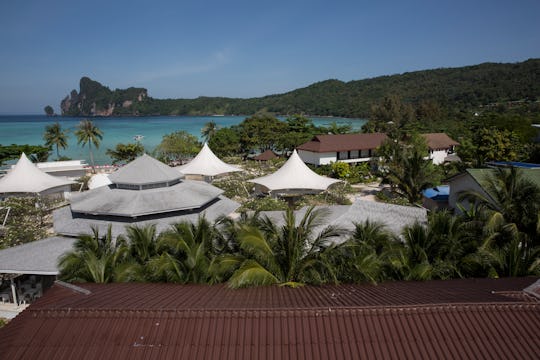 Paula Bronstein/Getty Images News/Getty Images
Zika Travel Warnings Were Issued For Southeast Asia, But Just How Serious Is It?
The Centers for Disease Control and Prevention (CDC) issued yet another travel notice on Thursday. It seems like Zika really is everywhere now that the CDC has added 11 countries in Southeast Asia to its Zika advisory list. The notice advises that pregnant women should consider postponing all nonessential travel to the infected nations. Unlike countries in South America, Zika has been present in Southeast Asia for years. As a result of this fact, many native residents may already be immune. The CDC issued to the advisory for Southeast Asia because it's a popular destination for tourists and visitors may contract the virus.
The CDC added Brunei, Burma (Myanmar), Cambodia, Indonesia, Laos, Vietnam, Maldives, Philippines, Thailand, East Timor, and Malaysia to its growing list of affected areas. It's certainly a large addition to the already robust list of countries affected by Zika, however, this travel advisory is not as serious as many that have come before it. The Washington Post reports that this latest travel advisory comes as a result of "countries elsewhere in the region" reporting an increase in active Zika cases.
Before Thursday, Singapore was the only Asian country the CDC had issued a travel advisory for. The CDC had documented locally transmitted cases of the virus in the Asian country back in August, however, now it may possibly be affecting pregnant women in Thailand.
Thailand has been investigating four cases of microcephaly, the rare birth defect in which a baby is born with a significantly smaller head than normal, to see if it is linked with Zika. FoxNews reports that the country has successfully ruled out Zika as the cause for 2 of the cases.
Thankfully, things haven't hit the country's tourism industry so far, which in 2014 brought in an estimated 1 trillion baht (approximately $2.8 trillion) and which is currently recovering from a series of deadly bombings last fall. "I think Thailand is credible as a country," Yuthasak Supasorn, head of the Tourism Authority of Thailand, told the Nikkei Asian Review on Sept. 14. "We are doing everything according to international procedures. We are not hiding anything so I don't think it should raise any concern."
In Malaysia, according to NPR, the constant buzz of mosquitos has actually been less of a nuisance and more of a weapon in this instance. "When you go outside in Malaysia, you get bitten everywhere," virologist Jamal Sam, from the University of Malaya in Kuala Lumpur, told the outlet, pointing to the annoyances as a source of immunity. "It's not like in the U.S. Mosquitoes are everywhere!" He added,
There's lots of evidence that Zika is already present in Southeast Asia. [And] once you get Zika, you probably can't get it again, probably. We don't know for sure, but that's probably true.
So for the time being, while the list of 11 countries added by the CDC to the travel warning list might sound scary, it's really more of a concern for the average tourist than the people living there (minus those few isolated cases) — and for that, at least, we can all breathe a small sigh of relief.