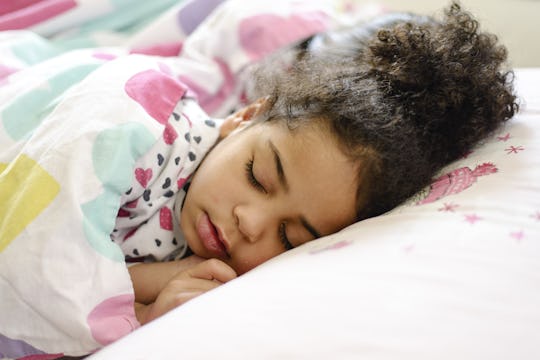 Shutterstock
Cute, Cozy Pajamas To Keep Your Kids Warm When The Weather Cools
From footies to adorable one-piece pajamas, this sleepwear will keep kids toasty.
When cold winds start blowing, and the nights get chilly, it's time to swap out your family's pajama pieces. Away go the light cottons and linens, in come the soft flannels, warm knits, and cozy footies. But if you open up your kid's pajama drawer and discover that its contents are now laughably too short, cropped, or tight, some pajama shopping might be in order. You'll find appropriately close-fitting cotton onesies, adorable flannel two-pieces, and multiple warm-bottom footed options with hand coverings in this collection of cozy kids sleepwear. Each piece can help everyone in your family ward off the winter frost.
Do you have babies at home? As you shop here, just keep in mind that the American Academy of Pediatrics (AAP) advises against putting your little baby to sleep with blankets, so smart layering is the way to go. As per the AAP, babies can sleep with an additional layer of clothing more than an adult needs. Sleeps sacks can be considered for extra warmth, even into the toddler stage. And pajamas should fit close to the body.
Once you have your pajama game sorted, all you and your kiddos need are a few mugs of hot cocoa, fuzzy slippers and you're set for a comfy-couch kind of night. Cue up Netflix!
We only include products that have been independently selected by Romper's editorial team. However, we may receive a portion of sales if you purchase a product through a link in this article.
This article was originally published on