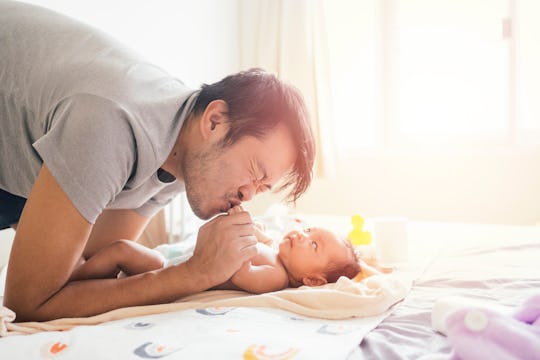 skaman306/Moment/Getty Images
13 Environmentally Conscious Diaper Brands
If you're not a fan of cloth diapers, these are the next best thing for the environment.
If there's one baby supply that parents never get enough of, it's diapers. But people who are conscious about reducing their overall waste tend to shy away from the disposable ones. While a single use eco-friendly diaper that doesn't impact the environment at all might not exist, there are several eco-conscious diaper brands making disposable diaper options for those who are looking for options that are less harmful to the environment by favoring things like sustainably farmed natural materials, biodegradable ingredients, and omitting unnecessary ingredients. Diaper tech has come a long way in recent years, so the gigantic plastic pants you might remember from childhood are definitely not the only option.
Using consciously made diapers is one way to help reduce your overall waste. Although parents who love using cloth diapers are definitely out there, reusable diapers aren't the first choice, or even a viable option, for everyone. In these cases, diapers made from plant-based, compostable materials are a good option. While they may not biodegrade fully, many of these options can at least partially break down over time.
Plus, these diapers can be a good choice for children who have sensitive skin, because they're typically made without potentially irritating fragrances or other ingredients, and many of these brands are especially mindful of the ingredients that make up the topsheet of the diaper (the side that comes in contact with your baby's skin). These ingredients can be found on the brands' sites, making it easier for parents to scan for potential allergens or other unwanted materials. And if you're worried you'll have to pay a premium for eco-friendly diapers, they come in a range of prices, many of which are even lower if you sign up for a subscription. Here are some of the best consciously made diapers available now, because parents have a lot of choices these days.
We only include products that have been independently selected by Romper's editorial team. However, we may receive a portion of sales if you purchase a product through a link in this article.
When it comes to selecting diapers for your baby, caregivers have plenty of options that are great for your baby's skin and the environment alike. For some parents, these eco-conscious diapers are just the thing to keep your little one comfy and dry.