is my debit card getting hot or is it just me?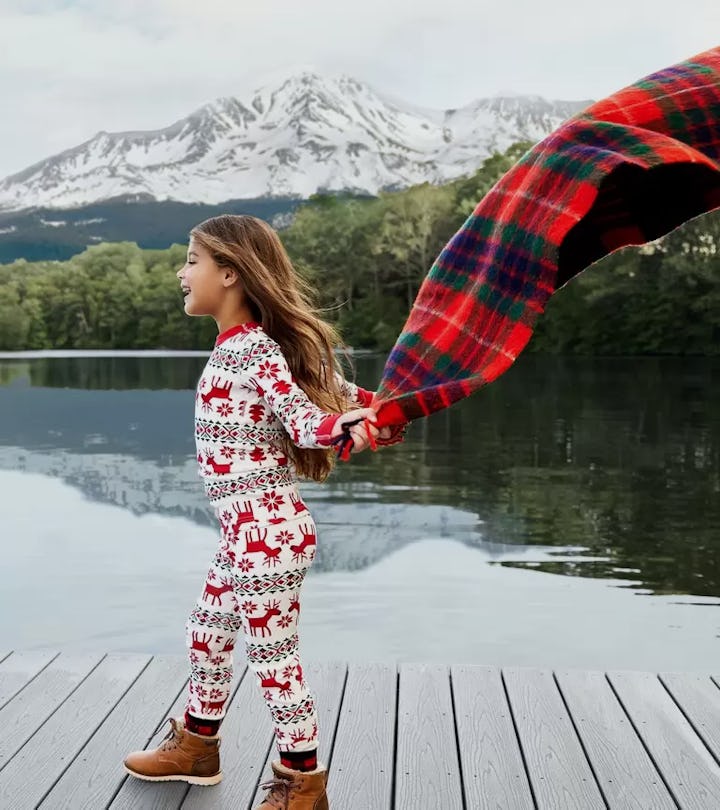 8 Things To Nab At Hanna Andersson's 50% Off Black Friday Sale
The best time of the year is happening right now. Time to get strategic.
We may receive a portion of sales if you purchase a product through a link in this article.
OK Hanna freaks (that's what we call ourselves, right?), brace yourselves: it's 50% off everything right now over in the land of vaguely-Scandinavian stripes-and-stuff land. If you are committed to dressing your kids in Hanna Andersson at all costs, you'll be glad to know that every last thing you've been eyeing on your not-infrequent visits to their alluring website is half-price right now. The Hanna Andersson Black Friday sale (which started early) lasts through Nov. 26, at 11:59 p.m. PST, but look — don't sleep on this sale. The stuff we love most is already starting to sell out in the sizes that you need most.
It's overwhelming right? You get all their emails all year long, and while they often have 30% off sales on certain items, the sales are never on exactly what you need, right? Usually it's like 20% off sweaters in July and useless things like that. But right now it is every last thing. So, we've sifted through the lovely offerings and chosen the most important things to buy right now with that precious 50% off. Get some practical stuff — hello, undies — and some fun, splurge-y things, too. Get a fancy dress for your friends' kid with a January birthday, get some PJs, too. Go bananas! It won't be this affordable for at least another year. Here's what we're nabbing right now.
Live it up, Hanna freaks — Christmas came early.