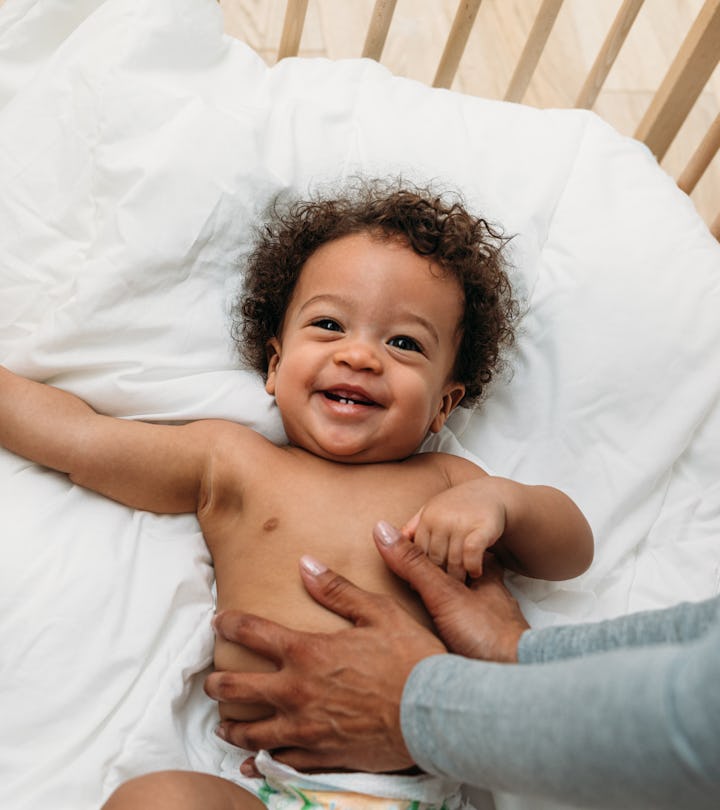 Artem Varnitsin / EyeEm/EyeEm Premium/Getty Images
7 Things Not To Do During A Sleep Regression
It's tough, but it'll pass.
Why is it that just when you think you have this whole baby sleep thing conquered and you're finally getting those coveted eight hours, the sleep regression comes? After you rule out fever, teething, a dirty diaper, or any other possible discomfort, you may decide that your child is having a "sleep regression." While there may be ways you can try to help get your baby back into his routine, here are a few things NOT to do during a sleep regression.
Sleep regressions are tricky things — they're not an "official" thing. Usually 'sleep regression' simply means that a baby or toddler is suddenly sleeping less-well than they were. But don't freak out! Stick to your routines — in fact, you should cling to them even more tightly during a sleep regression — and you'll get through. Some parents will notice their baby is waking more often than usual and then a week after that starts, the baby hits a new milestone, like crawling or pulling themselves up. Other possible causes of a few bad nights of sleep run the gamut — everything from separation anxiety to their sleep cycle shifting to a change in temperature in the room could cause a few bumpy nights. Babies are not robots after all — they are entitled to a bad night of sleep every now and then. Regardless of the cause, it can throw off a very hard-won sleep routine and make you feel like you are starting from scratch again.
As you wait for the sleep regression to pass, here's a quick list of things to avoid so that your short-term problem doesn't become a long term one, because you need to get them back on track. Sleep, for mom and baby, is hugely important for successful parenting.
Whatever is going on with your child's sleep, DO hang in there. It'll pass, and you'll all get some good rest soon. Promise.
Experts:
Dr. Elizabeth Super, an associate professor of pediatrics and clinical pediatric sleep physician at Oregon Health & Science University
Dr. Kenneth Feuerstein, a pediatrician in New York
This article was originally published on