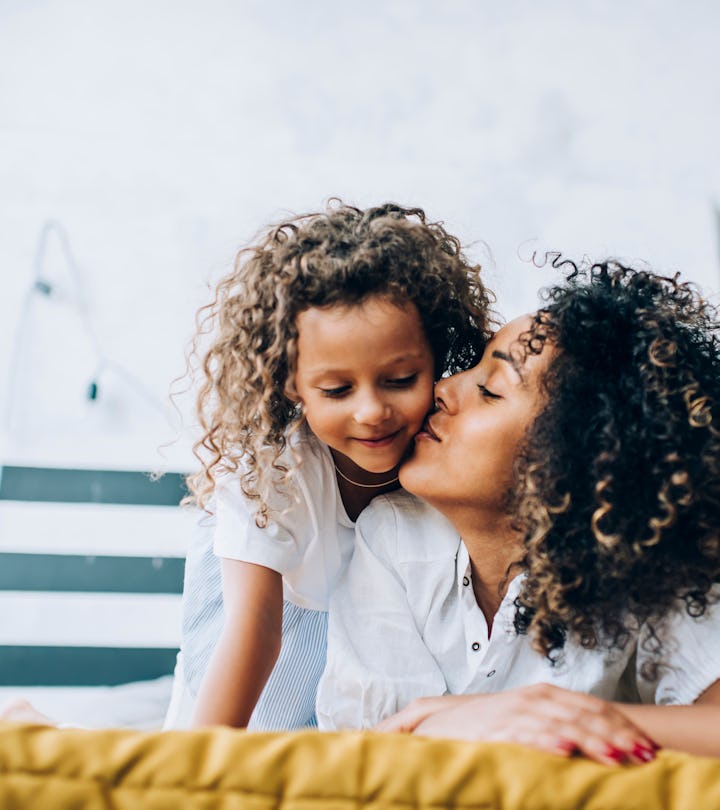 These New Products Are Must-Haves For Your Curly Haired Kiddos
Hair-care time means bonding time in our book. With that said, we know that getting your little ones to sit still for a one-on-one hair-care session can be challenging. Thankfully, Aussie just launched its new Aussie Kids Collections, designed to free kids from knots and help them love taking care of their hair. The new Aussie Kids Moist and Aussie Kids Curly collections offer moisture-packed products that'll make your child's detangling woes a thing of the past. Even better: These must-have formulas will make hair-care time totally stress-free and fun, ultimately creating more time for bonding moments with your kids.
You Have Options No Matter Your Little One's Hair Type
No one wave, curl, or coil is the same, and for that reason, Aussie Kids crafted two lines: Moist and Curly. Each product is paraben-free, sulfate-free, dye-free, and certified PETA cruelty-free. What's more, no matter which line you select for your kids — Moist or Curly — each formula is crafted to help soften hair and smooth tangles seamlessly.
The packaging is also great for young ones. Aussie Kids wanted to create a vivid visual experience to make children feel represented from the moment they see the products, whether they're sitting on shelves or the bathroom sink. With colorful illustrations against the signature Aussie-purple bottle, hair-care time gets an instant boost of fun and creativity.
The brand's Moist line offers a Moist Shampoo, Moist Conditioner, and Moist Detangler. Each step is formulated with your little one's unique hair needs in mind. In this case, it's all about hydration, hydration, hydration. From cleansing to conditioning, moisture-rich formulas deep clean, condition, and give hair enough slip to prep strands for snag-free detangling.
Speaking of detangling: The detangler is housed in a spray bottle, making saturating each curl a breeze. The creamy formula provides enough conditioning for fingers, a wide-toothed comb, or a dangling brush to glide right through strands.
Aussie Kids' Curly line is all about hydration and tangle-free wash days for all curl types. Like the Moist collection, the Curly Shampoo and Curly Conditioner leave your little one's locks clean and hydrated — they also leave behind a tropically fresh scent and prep for the next step: detangling. For curls and coils, we know this is essential. With that in mind, Aussie Kids developed a Curly Detangling Milk and Curly Leave-In Conditioner that can be used together. Post-wash, the leave-in conditioner is great if you find your child's hair typically needs a moisture refresh before their next one-on-one hair appointment with you. These hydration-packed products will give your kiddo the confidence to take on all of life's ups and downs — and with tangle-free strands to boot.
We also have to point out that not only has Aussie Kids formulated these fantastic lines for curly and textured hair, but they've also invested in helping kids learn to love and celebrate diverse hair types with their new children's book, BeYOUtiful Hair. The book shines a light on the importance and fun that comes from embracing your natural hair, so parents and kids can experience more bonding moments. Aussie Kids is also donating a whopping 10,000 copies of the book: 5,000 books to schools around the country and another 5,000 to families like yours. You can also read the interactive eBook with your kids here.
BeYOUtiful Hair is written by Sherri Winston and illustrated by Keisha Okafor.